We've bought a lot of new books lately at the Health Sciences Library. Below are a few of our favorite additions.
Have a purchase recommendation? You can request a book for your teaching or research using this form.
Health Behavior Change and Treatment Adherence: Evidence-based Guidelines for Improving Healthcare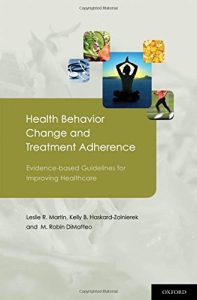 This book synthesizes the results from an overwhelming number of empirical research articles on adherence and health behavior change, providing simple, powerful, and practical guidance for health professionals. A set of effective evidence-based strategies for putting long-term health-relevant behavioral changes into practice includes the straightforward 3-ingredient Information–Motivation–Strategy model that has been supported by decades of outcomes research. In order to change, individuals must (1) know what change is necessary information; (2) desire the change (motivation); and then (3) have the tools to achieve and maintain the change (strategy).
The Invisible Kingdom: Reimagining Chronic Illness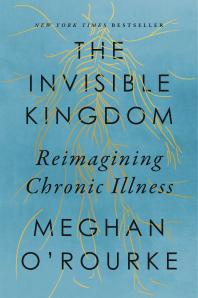 A silent epidemic of chronic illnesses afflicts tens of millions of Americans: these are diseases that are poorly understood, frequently marginalized, and can go undiagnosed and unrecognized altogether. Renowned writer Meghan O'Rourke delivers a revelatory investigation into this elusive category of "invisible" illness that encompasses autoimmune diseases, post-treatment Lyme disease syndrome, and now long COVID, synthesizing the personal and the universal to help all of us through this new frontier.
Teaching and Learning in Physical Therapy: From Classroom to Clinic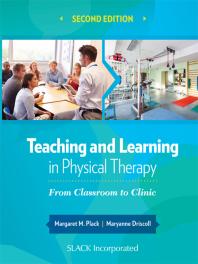 Contains practical information that allows students, educators, and clinicians to develop optimal instructional strategies in a variety of settings. Clinical scenarios and reflective questions are interspersed throughout, providing opportunities for active learning, critical thinking, and immediate direct application. Grounded in current literature, this edition is geared for physical therapists, physical therapist assistants, students, educators, and other health care professionals. By extending the principles of systematic effective instruction to facilitate critical thinking in the classroom and the clinic, and providing strategies to enhance communication and collaboration, this edition has a strong theoretical basis in reflective practice, active learning strategies, and evidence-based instruction.