Dr. Farhan Siddiq, MD, a neurosurgeon with MU Health Care, recently embarked on a FDA submission project for a NIH funded multi-site medical device clinical trial to look at patients with chronic subdural hematoma (bruise under the skull that can compress the brain, often due to a fall) to investigate the use of a medical device. While the clinical trial includes both researchers at Harvard and University of Texas, it was Dr Siddiq's team at MU that was tasked completing the FDA submission. The submission required a thorough review and summary of information in the literature regarding all uses of the medical device. The team needed to get their hands on and review hundreds of papers quickly to write the summaries and develop the bibliography. With this huge project on the horizon, the research team looked to the Health Sciences Library for assistance.
Suzan Moser is the Director of Regulatory Affairs at the MU Institute for Clinical and Translational Science and is on the research team for the project, says that contacting the library was natural. "From past FDA submissions, I know the benefits of a good medical library and librarian. I asked Deborah Taylor in the Dean of Research's office in the School of Medicine to recommend someone. She suggested Rachel Alexander, and we are forever grateful," says Suzan.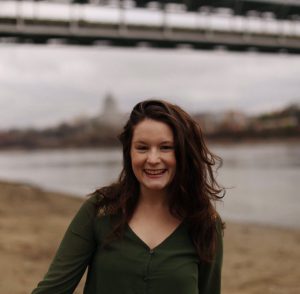 With Rachel Alexander, the Research Support Librarian at the Health Sciences Library, on board, the team quickly fulfilled the FDA submission requirements. Rachel ran several searches and worked with Dr. Siddiq to pull relevant manuscripts, eventually working with Katy Emerson in the library's Interlibrary Loan department to get copies of all 250 articles to be reviewed. Dr. Siddiq and Rachel further boiled down the list of articles to 158 that they'd submit to the FDA. With the final 158 articles, Rachel created bibliographies for the protocol, proposal and literature summary.
In all, searching the literature, pulling the articles, and choosing the articles took about 85 hours and Rachel was there every step of the way. According to Suzan, Rachel spoiled the research team with all of her assistance.
"Rachel's knowledge about how to find, access, organize, and file the publications so all team members could easily use them was most valuable. Her extreme reliability, flexibility, and excellent communication skills are most noteworthy," says Suzan.
If you are embarking on a project, whether big like a FDA submission or smaller in scale literature review, consider contacting the Health Sciences Library for a consultation.