Below are a few of the books we've recently to our online collection.
Have a purchase recommendation? You can request a book for your teaching or research using this form.
Culture and medicine : critical readings in the health and medical humanities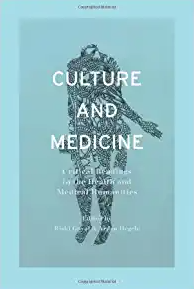 Charting shared advances across the emerging fields of medical humanities and health humanities, this book engages with the question of how biomedical knowledge is constructed, negotiated, and circulated as a cultural practice. The volume is composed of a series of pathbreaking inter-disciplinary essays that bring sociocultural habits of mind and modes of thought to the study of medicine, health and patients. These juxtapositions create new forms of knowledge, while emphasizing the vulnerability of human bodies, anti-essentialist approaches to biology, a sensitivity to language and rhetoric, and an attention to social justice. These essays dissect the ways that cultural practices define the limits of health and the body: from the body's place and trajectory in the world to how bodies relate to one another, from questions about ageing and sex to what counts as health and illness.
Essentials of health, culture, and diversity : understanding people, reducing disparities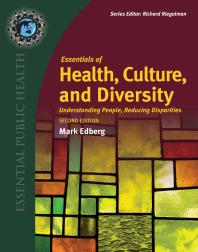 With diversity, including cultural diversity, increasingly become the norm, it has become even more essential for students and those planning to work in public health to have more than a cursory understanding of the important cultural dimension of the human societies and groups with whom they'll be partners. Essentials of Health, Culture, and Diversity: Understanding People, Reducing Disparities examines what is meant by culture and the ways which culture intersects with health issues, and explores how public health efforts can benefit by understanding and working with cultural processes.
Health Literacy A to Z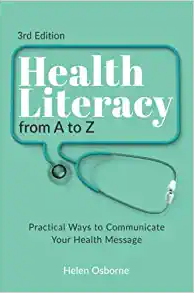 Health Literacy from A to Z: Practical Ways to Communicate Your Health Message, Third Edition is written for professionals, students, and others who care a lot about clearly communicating health messages. It also is for people who have multiple projects competing for time and attention. In other words, this book is written for you. Intended as an easy-to-use guide, this book is written in a way to inform and inspire you without being overwhelming.
Incredible consequences of brain injury : the ways your brain can break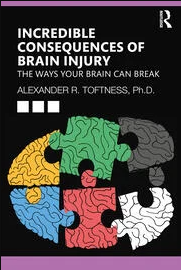 Incredible Consequences of Brain Injury: The Ways your Brain can Break explains the acquired brain disorders that can suddenly change a person's life. Underlining the intricate workings of the human brain and the amazing things it does every day, this book examines what happens when the brain stops functioning as it should.\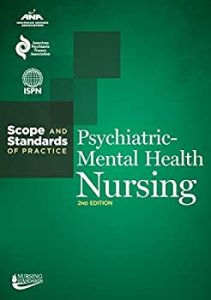 Psychiatric-mental health nursing : scope and standards of practice 
The Scope and Standards Revision Joint Task Force, composed of members from the American Psychiatric Nurses Association and the International Society for Psychiatric-Mental Health Nursing, has revised and updated all sections of the document, including the definition of psychiatric-mental health (PMH) nursing, reorganization and expansion of the scope of practice section, and creation of a new Standard on Cultural Humility.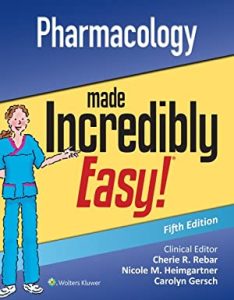 Pharmacology made incredibly easy!
Offering clear, concise descriptions of crucial nursing pharmacology concepts and procedures, this easy-to-follow, colorfully illustrated guide offers step-by-step guidance so to can grasp the fundamentals in enjoyable Incredibly Easy style. From initial assessment to safe medication administration and patient care plans, this is the perfect supplement to class materials, offering solid preparation for NCLEX®, as well as a handy refresher for experienced nurses.
Telehealth and occupational therapy in early intervention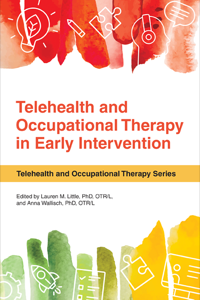 During the COVID-19 pandemic, occupational therapy's transition to telehealth service delivery for families of children in early intervention (EI) highlighted the strengths and distinct contribution of the profession during unprecedented times. It is more important than ever that occupational therapy demonstrates its distinct value in providing EI services through telehealth. This text acknowledges that telehealth is a critical part of occupational therapy within EI systems and draws on the expertise of researchers and practitioners to offer evidence-based, practical methods to engage in assessment and intervention planning with families served in EI.