… we give you The Singer of Tales written by Albert Bates Lord, a large part of whose library came to us in a donation in the Spring of 2011.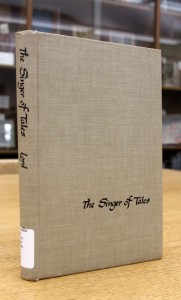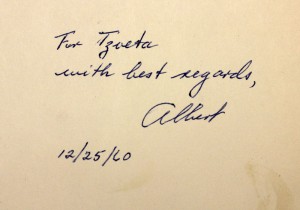 Gifted in 1960 by the author, this book contains a fun little surprise inside that we found when paging through it prior to this post: the paper tag from a tea bag!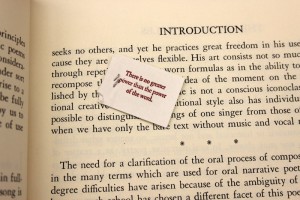 "There is no greater power than the power of the word." This message is doubly appropriate when considering that Lord was a prominent scholar in oral composition and performance and this book in particular is about epic poetry and oral tradition. A more fitting message on an impromptu bookmark would definitely be hard to come by.
Stay tuned for the final book in our 12 Days of Christmas in July series tomorrow!