… we give to you The Duality of Truth.
Gifted to Thomas Moore Johnson by the author of the work, Henry Wagner, M. D., on the Christmas of 1899, this book now resides in our Thomas Moore Johnson Collection of Philosophy.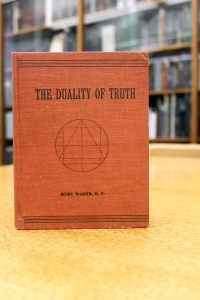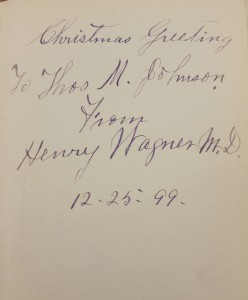 In the introduction, the author states that he aims to make known – in simple terms that lay readers can understand – the nature of Truth "as viewed from the standpoint of a student of Hermetic Philosophy." The body of the text uses various supports from the Bible and ancient philosophical texts, including various beliefs of Ancient Egyptian philosophy, to support the author's proposition that there is One Truth, expressed dually in our world.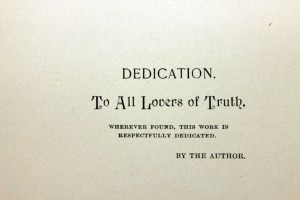 If this book entices you to begin your own investigation into the nature of Truth and philosophy, we here at Special Collections are happy to help, just stop by and see us sometime during these hot July days.