… we give you a book currently in its third library. Previously owned by Fred A. Knapp, the Macrobius was gifted to Mary Lou Carlson Lord on Christmas in 1955 before her and her husband's collection came to be in our library.
The Lord Collection, donated to Mizzou in the 2010-2011 academic year, is a collection of nearly 2,000 books, articles, and artifacts, most of which are housed in our Closed and Rare stacks. Albert Bates Lord, the original owner of the collection, was a professor at Harvard and a prominent scholar in the study of oral tradition.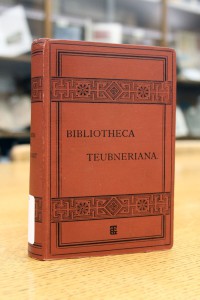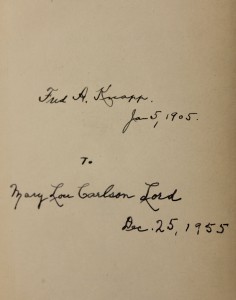 The book itself is written in Latin, with a portion of the text in Greek. A fold-out page in the back reveals several interesting charts, referenced to throughout the text.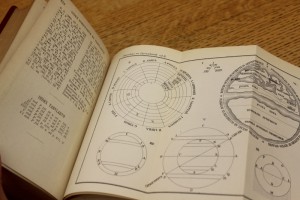 Stay tuned for more of our Christmas in July countdown!