… how about an adventure on (or rather under) the seven seas? This edition of 20,000 Leagues Under the Sea was given to John from Babby and Ella in 1935.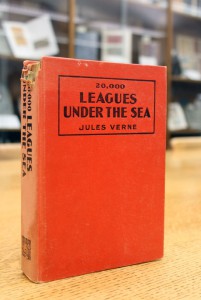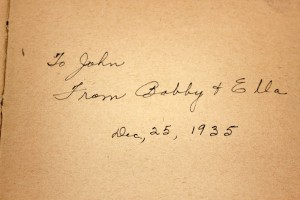 This volume comes from our Frank Luther Mott Collection of American Best Sellers. For those unfamiliar with the book, it was written by Jules Verne in 1869/70 and tells the story of Professor Pierre Aronnax and his eventual dealings with Nemo, the bizarre captain of the submarine the Nautilus.
This edition contains several wonderful illustrations of the odd and sometimes frightening sea creatures that those aboard the submarine come across in their travels, as well as some interesting designs on the endpapers.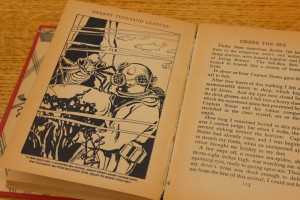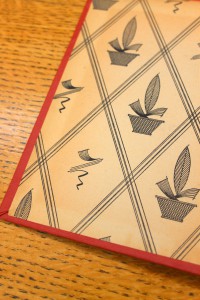 For more of our Christmas in July series, check back here tomorrow!