This guest post is written by Dr. Marilyn James-Kracke, Associate Professor of Medical Pharmacology and Physiology.
With the help of Rebecca Graves, Educational Services Librarian, and Mike Spears, System Support Analyst, my students in medical pharmacology are included in the list of students who can use UpToDate and its Lexi-comp drug database for 15 assignments that teach information technology to premedical and prehealth professional students. Each assignment explores different components of drug monographs, drug interactions reports, calculators for renal function, disease treatment strategies and pill identifiers etc.
My students greatly appreciate this opportunity for professional training. These assignments provide additional valuable active learning components to this advanced basic science course.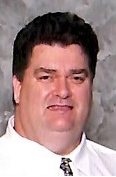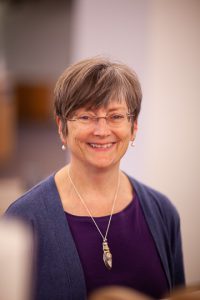 For the Medical Physiology course and the Medical Pharmacology course, I provide direct links within the CANVAS course components to electronic textbooks so students can freely access any part of these well recognized textbooks using the library fees they pay as students. The students feel that I have their best interest at heart by saving them textbook dollars while also providing access to quality textbooks.
Thank you librarians for providing these excellent services to my students. I'm glad my students get a great library experience so they learn to value these resources as future professionals.
Cycle of Success is the idea that libraries, faculty, and students are linked; for one to truly succeed, we must all succeed. The path to success is formed by the connections between University of Missouri Libraries and faculty members, between faculty members and students, and between students and the libraries that serve them. More than just success, this is also a connection of mutual respect, support, and commitment to forward-thinking research.
If you would like to submit your own success story about how the libraries have helped your research and/or work, please use the Cycle of Success form.