Ever wonder who is behind the magic of Interlibrary Loan? At the Health Sciences Library it's Katy Emerson.
She's the one who receives your requests, scans what you need, and emails it to your inbox, all in the matter of a few hours.
If you search for an article and are hit with a paywall or told the library doesn't have access, don't worry! You can request it and Katy will work her magic.
Not only will she find articles the library doesn't have access to, she will often scan items we have on site to save you the trip to your library.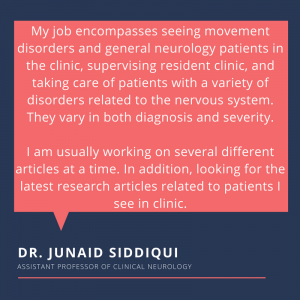 "What I like most is getting to deliver articles to clinicians. It feels good knowing that the work I do could be having a positive impact on patient care."
Last year, Katy and the Health Sciences Library's Interlibrary Loan department borrowed close to 4500 articles and delivered another 1800 articles we had available on site all at no cost to our users. Interlibrary Loan is a free service for Mizzou.
To request articles and books, click on the Findit@MU button if it's available or you can always fill out a request form.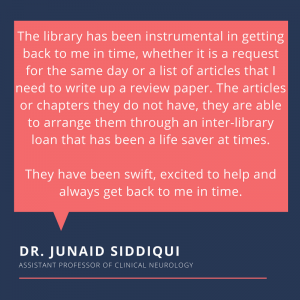 Cycle of Success is the idea that libraries, faculty, and students are linked; for one to truly succeed, we must all succeed. The path to success is formed by the connections between University of Missouri Libraries and faculty members, between faculty members and students, and between students and the libraries that serve them. More than just success, this is also a connection of mutual respect, support, and commitment to forward-thinking research.
If you would like to submit your own success story about how the libraries have helped your research and/or work, please use the Cycle of Success form.
Save