To Dr. William Krause, education needs to be open and without borders. "We should share information. Not hold it for a select few to access."
Since the beginning of his Mizzou career in 1971, Dr. Krause has been a proponent of helping students learn and giving them the resources they need. "I've always felt very strongly that any student, under my tutelage, should have all their materials provided for them." He even went as far as writing a couple of textbooks, streamlining them to fit the educational needs of the medical students and taking the extra step to find a publisher to make the textbooks as cheap as possible.
For several years, Dr. Krause taught 96 medical students anatomy and histology. "It was very difficult for me to rotate to all the groups in the labs and answer their questions about the slides. [They] would get frustrated waiting to get my help," says Dr. Krause. Wanting to make sure his students received the help they needed, he applied for and was awarded a grant to work with a multi-headed microscope for help sessions. With this new equipment, he could easily show this large group the slides. "After three or four years of doing this, even those sessions became too crowded. Everyone wanted the extra help." Dr. Krause knew he had to find a better way to help his students. When a new chair of the department came on board, Dr. Krause took the opportunity to pitch the chair his new idea.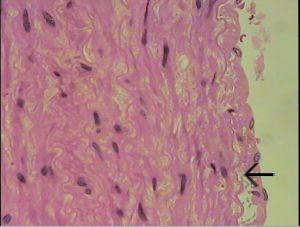 "I wanted to place a camera in the eye piece of the microscope and record me narrating and using the electronic pointer in real time." The new chair was sold on the idea and gave him the go ahead to buy and use any equipment he needed to create these videos. Dr. Krause developed a set of 24 video tutorials and provided DVD copies for each medical student. That's a total of 2,304 DVDs per year, mostly out of his own pocket. Eventually, it became too expensive to continue making copies, not to mention the DVDs would damage over time. Dr. Krause turned to the library and asked how could he still provide access to these videos while finding cheaper means of doing so.
Diane Johnson at the Health Sciences Library suggested adding them to Google as it was new and could handle 96 students watching 24 videos. Once placed on Google, Dr. Krause started receiving notes of gratitude not only from his students, but from students all over the world thanking him for sharing his knowledge. After a few years, Google wanted Dr. Krause to shorten the videos. Dr. Krause felt that shortening them would make the videos less helpful. Once again, he turned to the library.
Wanting to keep the integrity of the videos, while still keeping freely available, Dr. Krause consulted with Diane Johnson about how best to proceed. She suggested the new repository the library was managing: MOSpace. Following her advice, Dr. Krause added the videos, along with accompanying educational pdfs, to MOSpace. "I was happy to add to MOSpace. It gives the opportunity for people to tap into information from anywhere and makes it more universal," explains Dr. Krause.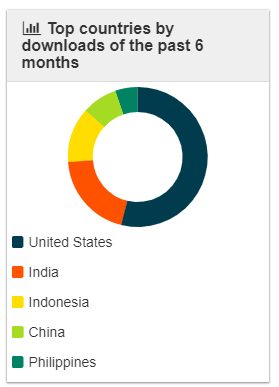 Dr. Krause, while retired now, still continues to help students here at Mizzou and all over the world. With a total of 4,053 views for the videos and close to 19,000 views for the educational pdfs, users are still finding Dr. Krause's collection. During the month of September 2018, his videos were downloaded over 800 times.
Dr. Krause cannot be more excited about the open education movement at Mizzou. He may have missed the initiative by three years, but he is happy to know that things are changing on campus. "I am delighted I've been able to help so many people from so many areas. This is such a tremendous avenue to make material available in the easiest format possible for our students at [little to] no cost."
Dr. Krause's videos, blogs and textbooks are found in MOSpace, where they are free to view and download.
Cycle of Success is the idea that libraries, faculty, and students are linked; for one to truly succeed, we must all succeed. The path to success is formed by the connections between University of Missouri Libraries and faculty members, between faculty members and students, and between students and the libraries that serve them. More than just success, this is also a connection of mutual respect, support, and commitment to forward-thinking research.
If you would like to submit your own success story about how the libraries have helped your research and/or work, please use the Cycle of Success form.