In addition to "producing grammatical descriptions and dictionaries for four varieties of the Luyia language cluster in western Kenya," Michael Marlo is an Associate Professor of English and Linguistics and a member of the editorial board of the Language Science Press's Contemporary African Linguistics series. Language Science Press is an open access publisher of peer-reviewed linguistics books, including textbooks, and neither readers nor authors pay fees under the Knowledge Unlatched model, which instead relies on financial pledges from institutions and libraries to fund open access projects.
Michael's editorship originally grew out of a desire to find a financially reasonable publishing outlet for the proceedings of the Annual Conference on African Linguistics. When researching potential publishers for book projects related to his National Science Foundation project, Structure and Tone in Luyia, he had also made note of their African Language Grammars and Dictionaries series.
"One of the major obstacles to the development of the field of linguistics is access to research results," Michael says. For example, access to the digital version of the most prestigious publisher's grammar series costs $10,000 plus annual fees for updates. A single book costs $200. Despite the prestige, Michael doesn't intend to pursue publication through a press with such a prohibitive pricing model because that would limit his audience to those few whose libraries can afford access. He says, "While I recognize that there are still problems of access with publications that are primarily available as PDF downloads online, due to the fact that not everyone has internet access, having my work available for anyone to download is a major improvement in access over most other publishing options, which are either too expensive for readers or require a large subvention from the author, or both."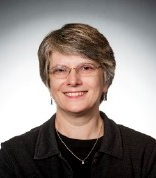 Last summer, Michael learned that Language Science Press was pursuing the institutional support funding model and asked Anne Barker, his subject librarian, if Mizzou Libraries could contribute. He was "thrilled" to learn that some funds from the National Endowment for the Humanities were able to be put toward the initiative. Michael says, "I believe [this model] has the chance to revolutionize publishing in my field, and possibly by extension many other fields in academia."
Anne confirms, "Librarians have long been concerned that the commercialization of scholarly communication restricts access for individuals and strains library budgets. Changing the traditional publication funding model to provide for more open access is complex and challenging, but the Knowledge Unlatched model is promising. Mizzou Libraries is glad to be able to join this endeavor."
Michael encourages students to use MOBIUS and Interlibrary Loan to access books outside of our collection. He also encourages students to find their subject areas in the stacks and look around. "There's a lot of great stuff in there that you won't easily find just by searching online databases!"
Cycle of Success is the idea that libraries, faculty, and students are linked; for one to truly succeed, we must all succeed. The path to success is formed by the connections between University of Missouri Libraries and faculty members, between faculty members and students, and between students and the libraries that serve them. More than just success, this is also a connection of mutual respect, support, and commitment to forward-thinking research.
If you would like to submit your own success story about how the libraries have helped your research and/or work, please use the Cycle of Success form.