We've bought a lot of new books lately at the Health Sciences Library. Below are a few of our favorite additions.
Find the complete list of this month's new books here. You can use the drop down menu to see previous month's additions.
Have a purchase recommendation? You can request a book for your teaching or research using this form.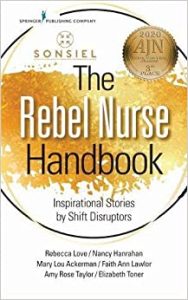 The rebel nurse handbook : inspirational stories by shift disruptors / Rebecca Love, Nancy Hanrahan, Antonette Montalvo, Mary Lou Ackerman, Faith Lawlor, Amy Rose Taylor, Elizabeth Toner.
This compilation of stories from more than 40 diverse nurse leaders, innovators, and entrepreneurs portrays the winding and demanding paths that every nurse has braved in order to improve themselves, their patients' care, and the healthcare of today. These Rebel Nurses push the boundaries of their profession by demanding a seat at the table of healthcare innovation, lobbying on Capitol Hill, expanding their horizons to fix the broken healthcare systems around the world, and valuing the humanity of the inevitable moments of life's end. The inspiring innovation and entrepreneurship of these nurse leaders range from the incorporation of informatics or design communities and the implementation of artificial intelligence, to the creation of New York's Silicon Valley or nationwide adolescent programs that focus on school shootings–consistently disrupting the status quo through implementing life-changing procedures and policies. Readers will be inspired to transform today's era of healthcare by improving communities, implementing proactive care, and enhancing the environment of health and healing through research and policy application
Medical writing : a guide for clinicians, educators, and researchers / Robert B. Taylor.
This book is a clear and comprehensive guide that assists readers in translating observations, ideas, and research into articles, reports, or book chapters ready for publication. For both researchers and practicing physicians, skills in medical writing are essential. The text includes in depth instructions for writing and publishing: review articles, case reports, editorials and letters to the editor, book reviews, book chapters, reference books, research protocols, grant proposals, and research reports. This third edition is additionally fully updated to include the intricacies of medical writing and publishing today, with new coverage of: open access, pay to publish and predatory journals, peer review fraud, publication bias, parachute studies, public domain images, and phantom authors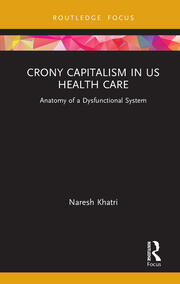 Crony capitalism in US health care : anatomy of a dysfunctional system / Naresh Khatri.
This book employs a broad theoretical framework of crony capitalism to understand US health care system dysfunction. This framework has not been applied before in any serious manner to understand the shortcomings in the US health care system. Specifically, the book examines the role of seven key players using this framework – politicians/interest groups, pharmaceutical companies, private health insurers, hospitals/hospital networks, physicians, medical device manufacturers, and the American public. Crony capitalism is a destructive force and is rampant in US health care system, causing much waste, inefficiencies, and malaise in the system. Current efforts and initiatives, such as patient-centered medical homes and precision medicine, for improving/reforming the system are of mere academic interest and tantamount to taking aspirin to treat cancer. They do not even pretend to address the root cause of the problem, namely, crony capitalism. Offering prescriptions to fix the U.S. health care system based on a comprehensive diagnosis of the dysfunction, this book will be of interest to researchers, academics, policymakers, and students in the fields of health care management, public and non-profit management, health policy, administration, and economics, and political science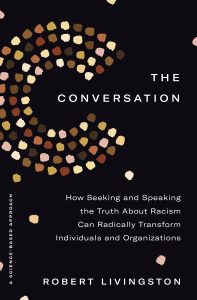 The conversation : how seeking and speaking the truth about racism can radically transform individuals and organizations / Robert Livingston.  
An essential tool for individuals, organizations, and communities of all sizes to jump-start dialogue on racism and bias and to transform well-intentioned statements on diversity into concrete actions-from a leading Harvard social psychologist. How can I become part of the solution? In the wake of the social unrest of 2020 and growing calls for racial justice, many business leaders and ordinary citizens are asking that very question. This book provides a compass for all those seeking to begin the work of anti-racism. Robert Livingston addresses three simple but profound questions: What is racism? Why should everyone be more concerned about it and can we do to eradicate it?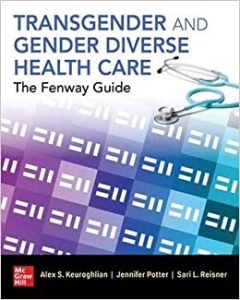 Transgender and gender diverse health care : the Fenway guide / editors, Alex S. Keuroghlian, Jennifer Potter, Sari L. Reisner.
Demand for state-of-the-art health care services for transgender and gender diverse communities is rapidly increasing. Transgender and Gender Diverse Health Care: The Fenway Guide offers a roadmap for clinicians to provide culturally responsive care that meets the primary, preventive, and specialty health needs of transgender and gender diverse adult patients. With the most up-to-date scientific and clinical information, this practical guide reviews new data on terminology, demographics, and epidemiology; highlights key aspects of gender identity emergence across the lifespan; and provides guidance on both hormonal and surgical gender affirmation. Applying a health-equity model of care, this invaluable resource offers a foundation for clinicians when addressing health needs of transgender and gender diverse communities