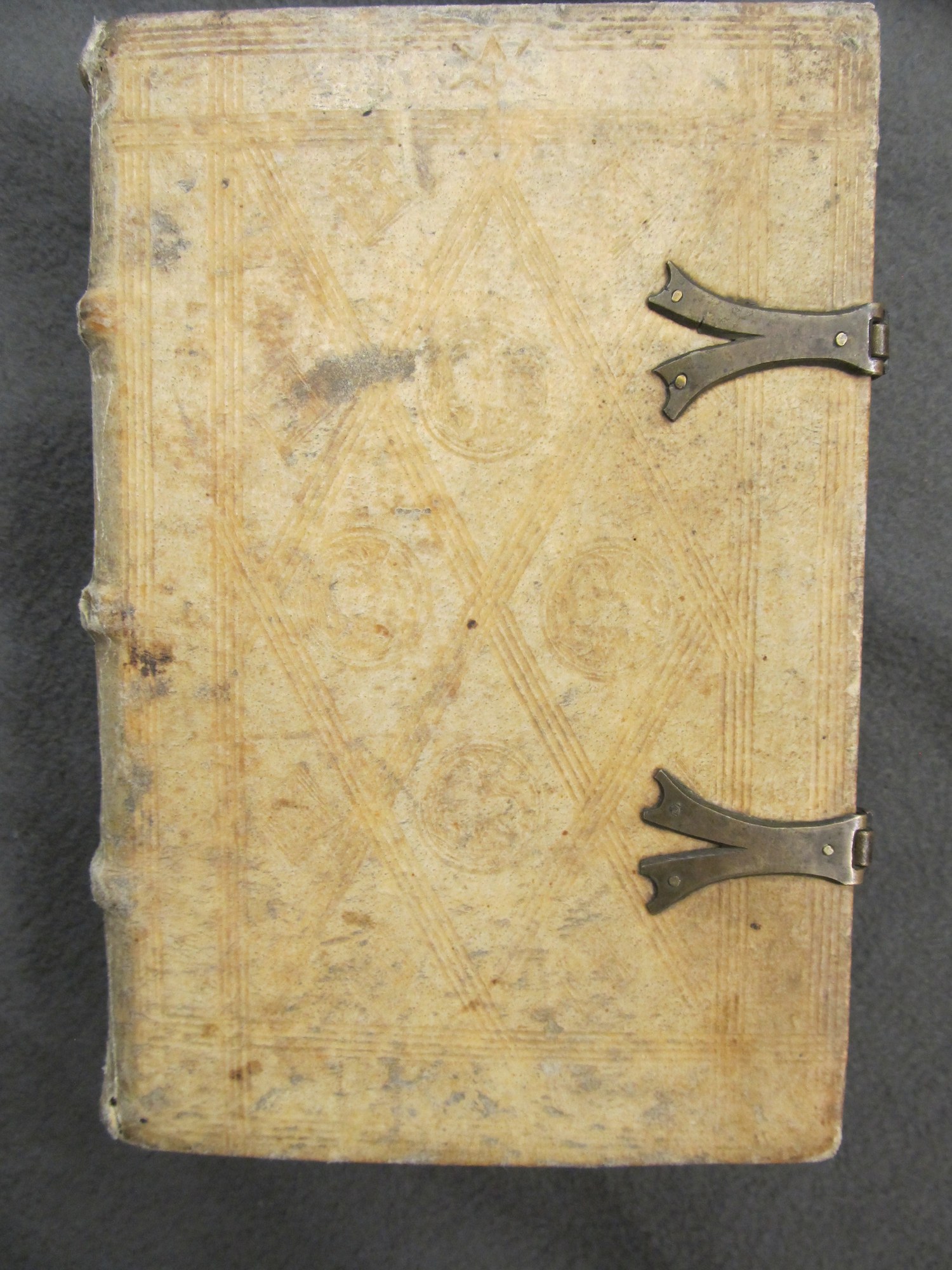 De muliere forti
Information About This Item
Creator
Albertus, Magnus, Saint, 1193?-1280.
Title
De muliere forti
Liber de muliere forti venerabilis domini Alberti Magni ordinis fratru[m] predicato[rum] quo[n]da[m] episcopi Ratisponen[sis] : materias [con]tine[n]s frugiferas varijs sacre scripture documentis fulcitas predicatoribus verbi dei ac sancte contemplationis arcem diligentibus maxime proficuas.
Publisher
Op[er]a at[que] impensis honesti viri Henrici Quentell ciuis eiusdem
Date
Nonis Maij anno Domini millesimo quadringentesimo nonagesimonono [7 May 1499]
Description
Caption title.
Imprint from colophon on verso of leaf [149].
Commentary on Proverbs XXXI, 10-31, including the text in Latin.
Includes the Orationes super evangelia dominicalia (leaves [150]-[160]), falsely attributed to Albertus Magnus, and Rudolphus Langius' Epitaphium in Albertum Magnum.
Includes index.
Copies exist with and without title on the verso of the last leaf. Cf. ISTC.
Signatures: 2a-2d⁸.⁴ a-y⁸.⁴ z⁴.
Goff, A-286.
Hain, 465*=466.
GW, 699.
BM 15th cent., I, p. 290.
ISTC (WWW), ia00286000.
Pell, 302.
Proctor, 1355.
MU: Purchased from Bernard Quartitch, London, 2009; sold by Sotheby Jul. 1, 1994, from the Donaueschingen Library.
MU: Copy imperfect: cap. aleph lacking, replaced with contemporary manuscript ([16] pages, pages [13-16] blank).
MU: Library's copy: First three pages rubricated in red ink.
MU: Library's copy has title on verso of last leaf.
MU: Bound with: Tactatus co[n]sultatorij venera[n]di magistri Henrici de Gorychum ... Impressus Colonie : in magistrali Officina pie memorie Henrici Quentel, p[ri]die idus Apriles, Anno supra Jubileum tercio [i.e. April 12,1503] -- Tractatus contra vicia. Imp[rin]ssus Arge[n]tine : p[er] industriu[m] Georgiu[m] Hussner ... , Anno salutis nostre Mccccxcviij, quinta die decembris [Dec. 5, 1498]
MU: Bound in contemporary blind-stamped pigskin, with repeated images of the Lamb of God, over wooden boards; two brass clasps with catches; raised bands; manuscript title on spine: Tractatus contra vicia; library labels on spine.
Identifier
BS1429 .A534 1499
Subject
Bible. Proverbs, XXXI, 10-30 -- Commentaries -- Early works to 1800.
Women in the Bible -- Early works to 1800.
Contributor
Langen, Rudolf von, 1438-1519.
Quentell, Heinrich, -1501, printer.
Fürstlich Fürstenbergische Hofbibliothek (Donaueschingen, Germany) former owner.
Format
160 unnumbered leaves ; 22 cm (4to)
Coverage
Impressus Colonie (Cologne)