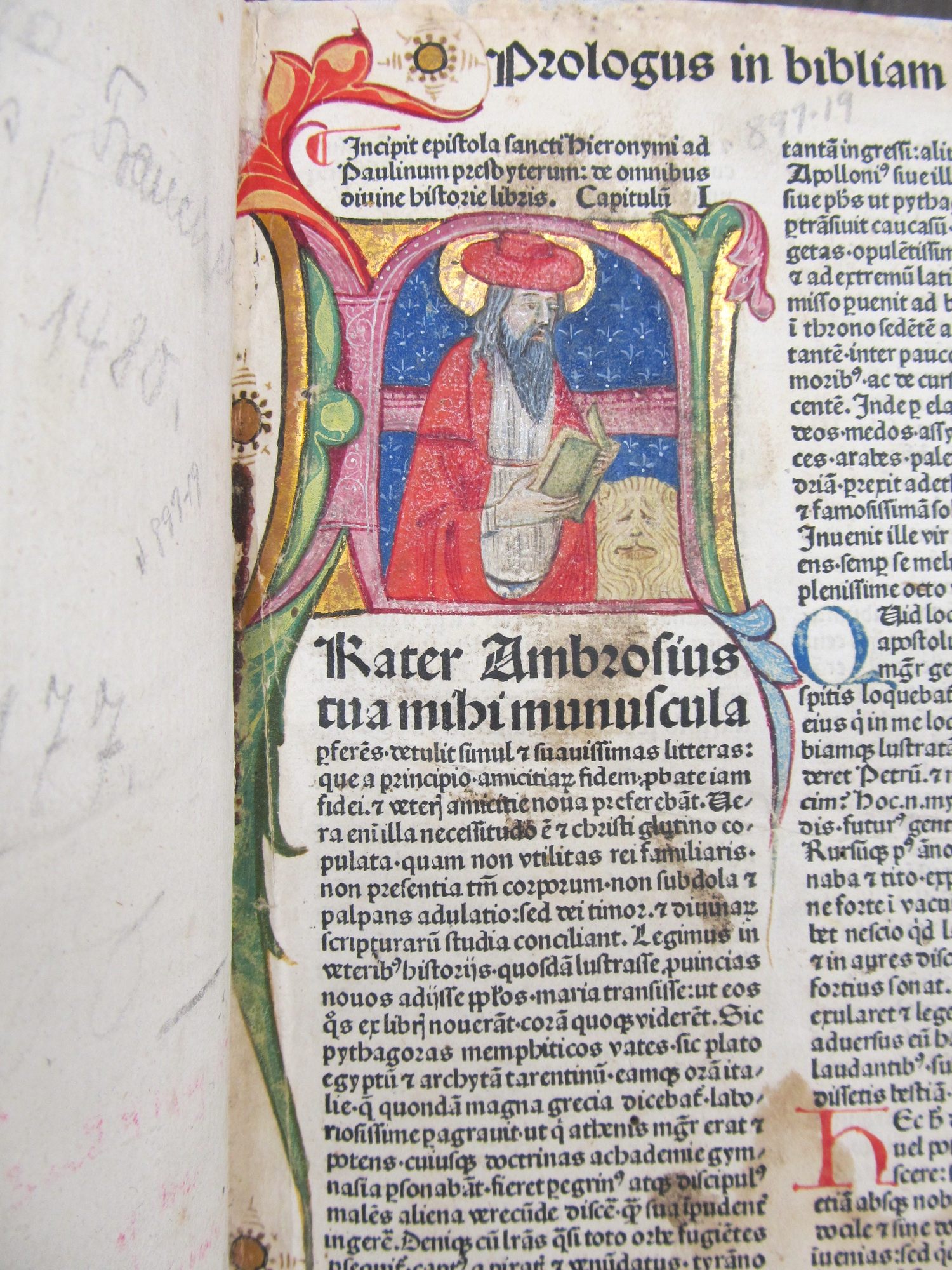 Bible. Latin. Vulgate. 1480.
Information About This Item
Title
Bible. Latin. Vulgate. 1480.
[Biblia Latina]
Publisher
per Franciscum de Hailbrun
Description
No t.p. Title from Goff.
Imprint given at the end of the New Testament (leaf 422)
Illuminated initials at beginning of prologue and at beginning of Genesis.
In double columns.
Signatures: a-h¹⁰, i-l¹², m-s¹⁰, t-v¹², x-y¹⁰, 1-6¹⁰, 7-10¹², 11-13¹⁰, 14¹², 15-17¹⁰, 18¹², A-C¹², D¹¹.
Includes interpretationes Hebraicorum nominum.
BM Catalogue of XVth Century books pt. V lists this work as folio and quarto. Other sources list it as a thick quarto or as royal quarto.
Goff B-566.
Proctor 4177; BM 15th cent., V, p. 195; Hain 3078; GW 4241; Oates 1674.
Identifier
BS75 1480
OCLC/WorldCat Number: 16264476
Contributor
Renner, Franz, active 1471-1483, printer.
Jerome, Saint, -419 or 420.
Format
469 leaves ; 23 cm (4to)
Coverage
Impressa Venetiis (Venice)