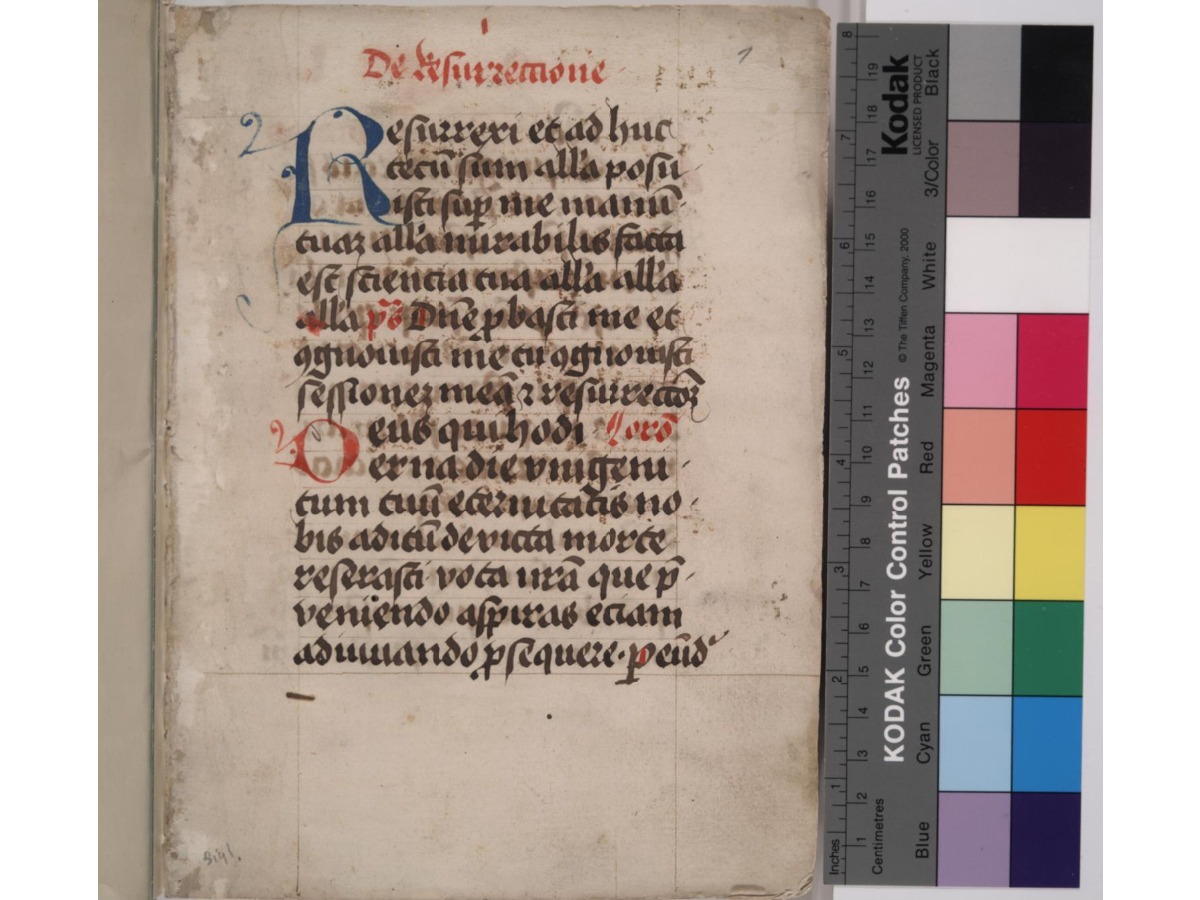 Missal.
Information About This Item
Description
ff. 182 - Bound in a parchment leaf (see Part 2 of description) over boards. Paper - 210 x 155 mm - 15 long lines for most of the text; 11 long lines for the canon of the mass.
Date is specified as [1]501, second feria after the feast of St. Alexius; that feast, 17 July, fell on a Saturday in 1501; the following Monday (=feria secunda) was therefore 19 July.
Contents: Begins at Easter; on f. 109, translation of the relics of St. Wenceslaus to the cathedral of St. Vitus in Prague; additional masss added on f. 182v for All Saints and for the Holy Cross.
Binding: 18th-century musical manuscript leaf, possibly stenciled. Square black notation on red 4-line staves. Contains parts of a service possibly related to marriage, cf. on the back cover the reference to "sponsas" and the words "in sanctificatione et honore possidere."
Identifier
BX2015 .A2 1501
Coverage
Prague, Czechia.