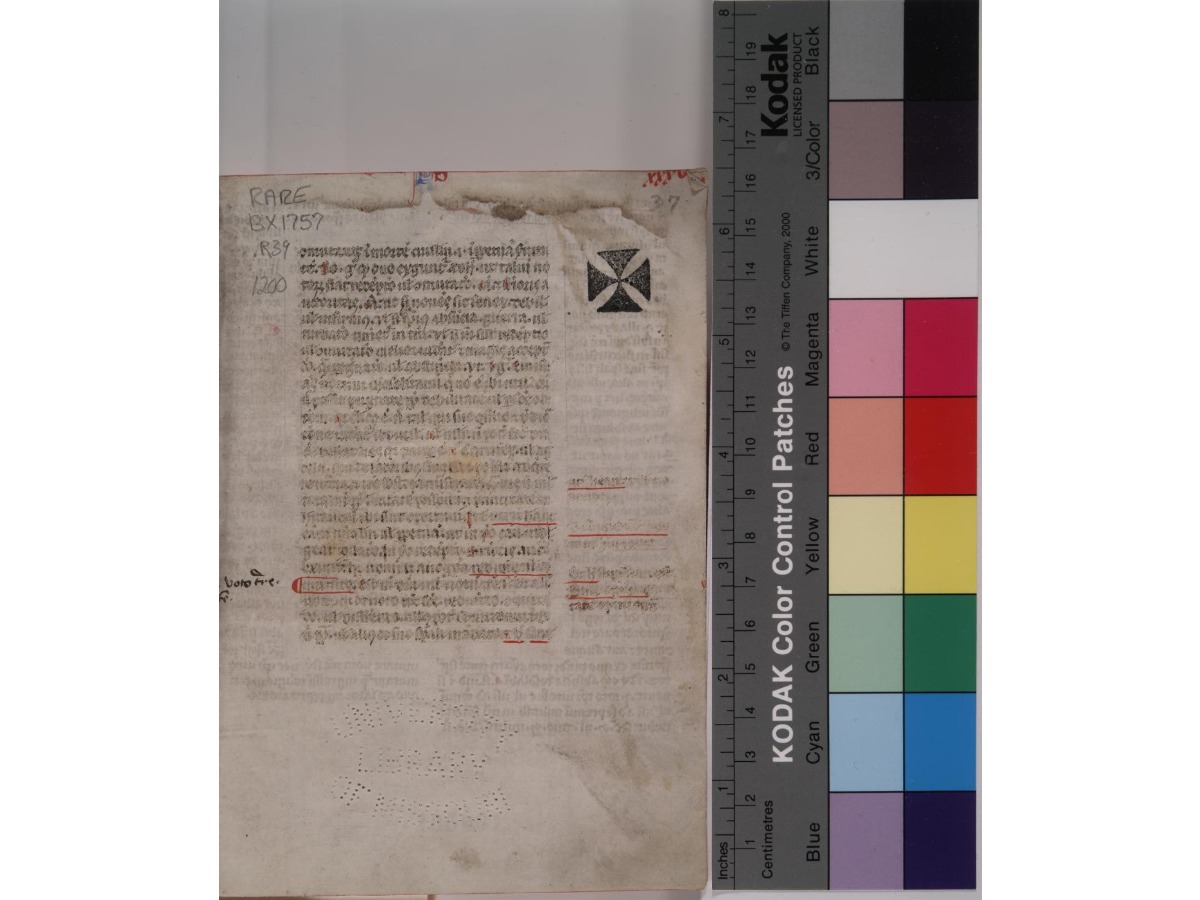 Summa de poenitentiae.
Information About This Item
Creator
Raymond, of Peñafort, Saint, 1175?-1275.
Title
Summa de poenitentiae.
Summa de matrimonio.
Description
Italy-S. or France. Manuscript probably 15th century. Foliation in roman numerals. Glosses numbered. Seventeenth century Spanish binding, southern parchment and ink. Binder's title: S. Raimund. D.P. Summa. An early manuscript with commentaries surrounding the text, and ornamental initials in color. No title page or colophon. Foliation in Roman numerals, but irregular and often indistinct due to closely cropped pages. Bound in leather.
Major initials in red and blue with flourishing of both colors (ff. 37, 67, 193, 193v); secondary initials are in a single color with flourishing of the other color. Begins defectively by 36 leaves, as shown by the pencil foliation.
Begins in Bk. I, title VII, "De voto et votorum transgressoribus," paragraph 2: //commutavit in mortem civilem id est in perpetuam servitutem. Nota ergo quod duo exiguntur ad hoc ut talium votorum fiat redemptio vel commutatio…
Identifier
BX1757 .R39 1200