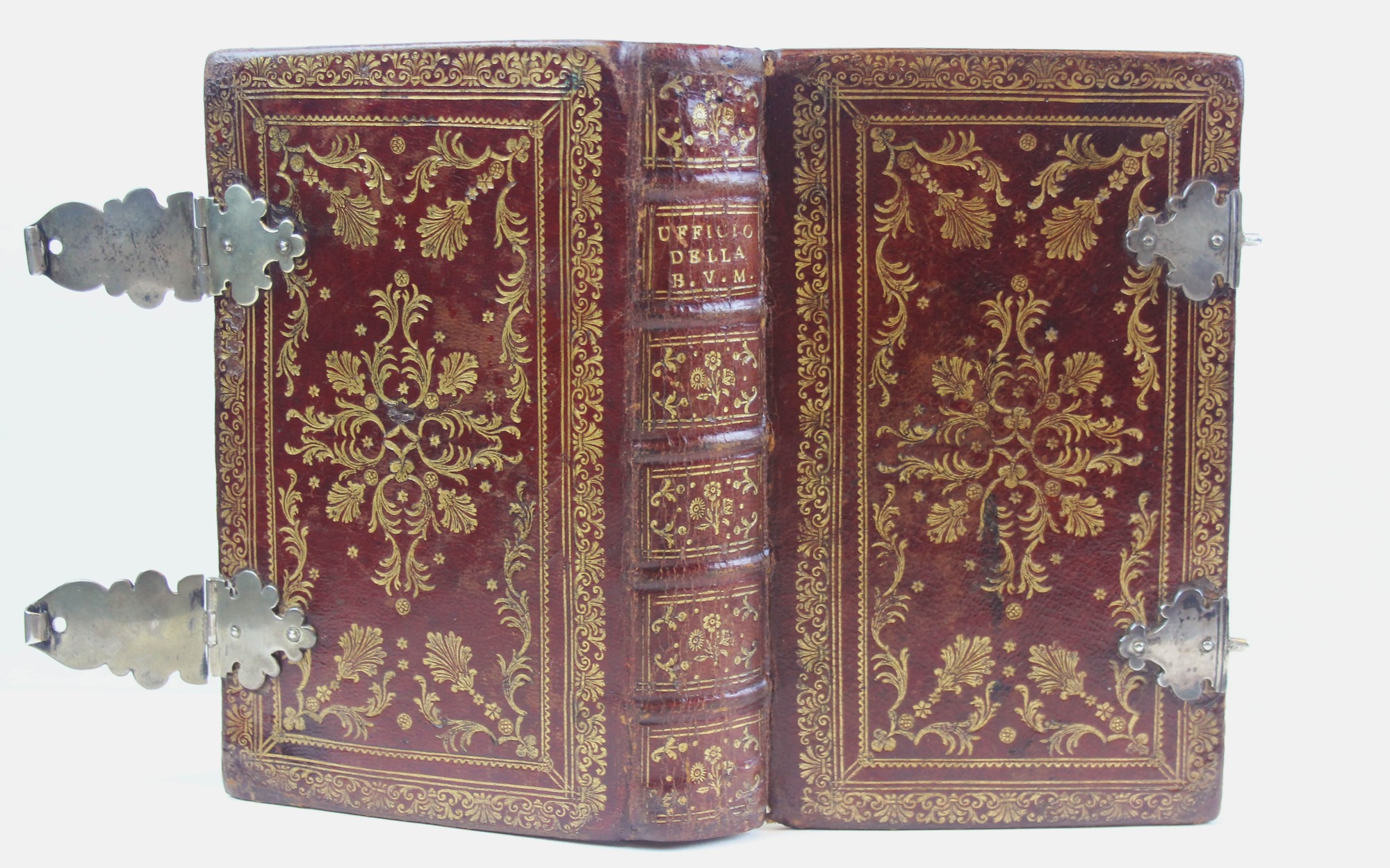 Officio della beat.ma Vergine : presentato all'altezza reale di Eleonora…
Information About This Item
Creator
Catholic Church, author.
Title
Officio della beat.ma Vergine : presentato all'altezza reale di Eleonora Maria Teresa principessa di Savoja : con alcune dichiarazioni, meditazioni ed applicazioni d'intenzione, affine di recitarlo con maggior divozione e merito.
Publisher
In Torino : Nella Stamparia Reale
Description
Contains a calendar, brief history of the Office, the Office of the Virgin, the Pentitential Psalms, Office of the Dead, Office of the Holy Cross, Office of the Holy Spirit, Acts of Virtue, and various additional prayers.
Special Collections copy has 38 additional blank leaves bound in at the end; the first 30 pages have prayers written in ink in Italian in a contemporary hand. There is also a full page of prayers written on the recto of the frontispiece. Front flyleaf inscribed "Io Maria Costanza Cologna[?] derua[?] di Gesu e di Maria."
Special Collection copy bound in the Piedmontese style in comtemporary red Morocco with extensive gold tooling on the cover and spine, with palmettes, lotus flowers and acanthus leaves, and small flowers and stars. Closed with silver clasps. Edges gilted, spine has gold tooled abbreviated title label and is decorated with leaves and flowers.
Identifier
Subject
Mary, Blessed Virgin, Saint -- Prayers and devotions -- Early works to 1800.
Catholic Church -- Liturgy -- Texts -- Early works to 1800.
Catholic Church -- Prayers and devotions -- Early works to 1800.
Books of hours -- Italy -- Turin -- 18th century.