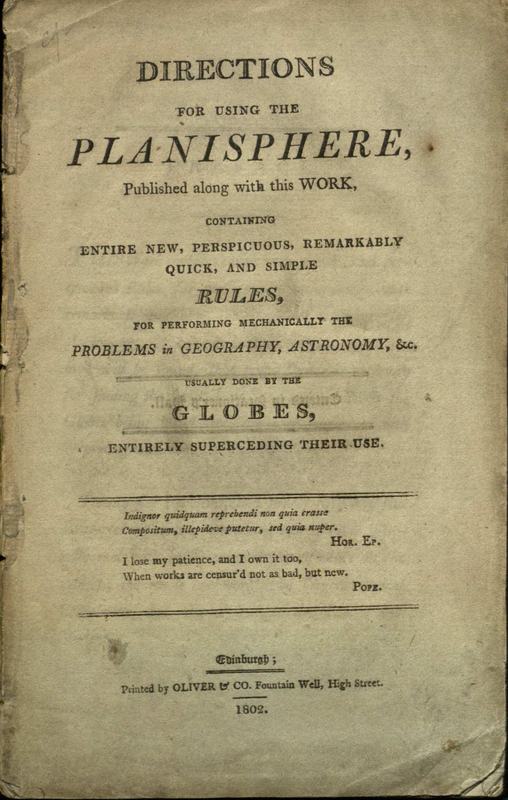 Directions for using the planisphere, published along with this work…
Information About This Item
Title
Directions for using the planisphere, published along with this work : containing entire new, perspicuous, remarkably quick and simple rules for performing mechanically the problems in geography, astronomy, &c. usually done by the globes, entirely superceding their use.
Publisher
Edinburgh : Printed by Oliver & Co.
Identifier
Subject
Spherical astronomy.
Planispheres -- Problems, exercises, etc.