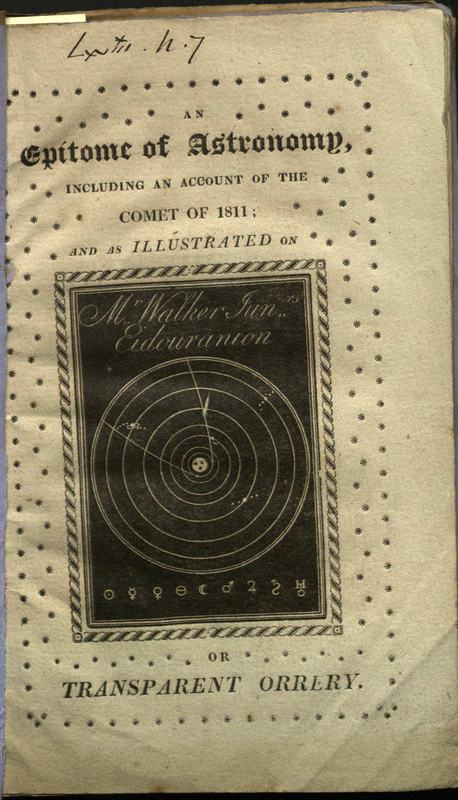 An epitome of astronomy, with the new discovered planets and…
Information About This Item
Creator
Walker, A. (Adam), 1730 or 1731-1821.
Title
An epitome of astronomy, with the new discovered planets and the late comet, as illustrated by the eidouranion, or transparent orrery originally invented by A. Walker, and as lectured upon by his son, D.F. Walker.
Publisher
London : Printed by Schulze and Dean, for Mr. Walker
Relation
Identifier
Subject
Astronomy.
Planetariums.