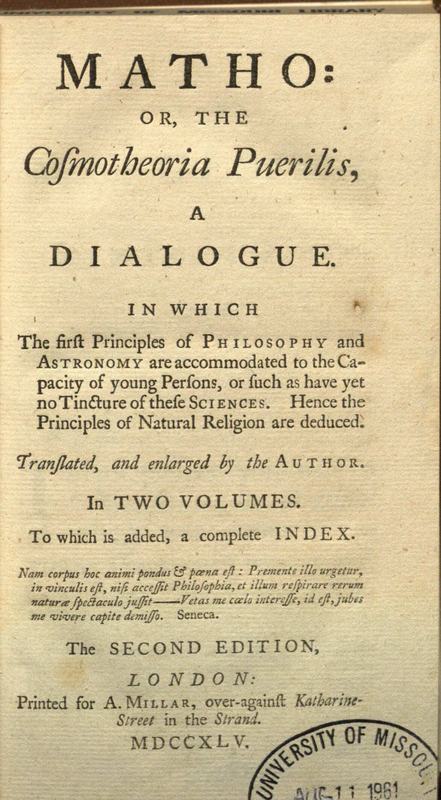 Matho : or, The cosmotheoria puerilis, a dialogue. In which…
Information About This Item
Creator
Baxter, Andrew, 1686?-1750.
Title
Matho : or, The cosmotheoria puerilis, a dialogue. In which the first principles of philosophy and astronomy are accomodated to the capacity of young persons, or such as have yet no tincture of these sciences / tr., and enl. by the author.
Publisher
London : Printed for A. Millar
Relation
Identifier
Subject
Astronomy -- Early works to 1800.