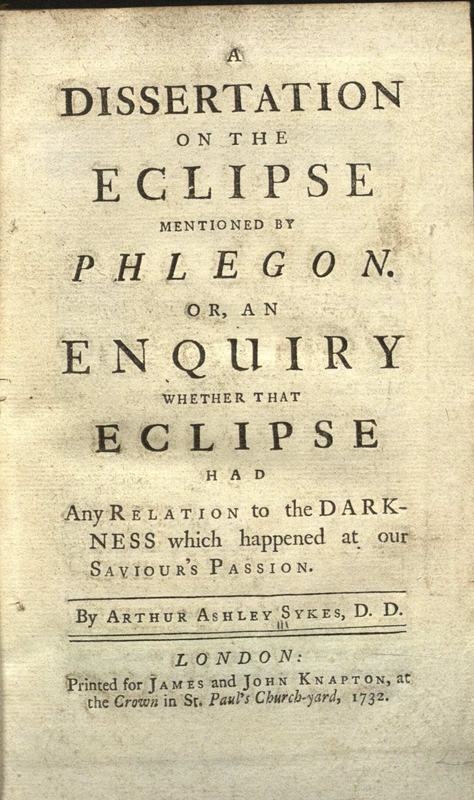 A dissertation on the eclipse mentioned by Phlegon : or,…
Information About This Item
Creator
Sykes, Arthur Ashley, 1683 or 1684-1756.
Title
A dissertation on the eclipse mentioned by Phlegon : or, An enquiry whether that eclipse had any relation to the darkness which happened at our Saviour's Passion / by Arthur Ashley Sykes.
Publisher
Printed for James and John Knapton
Identifier
Subject
Jesus Christ -- Crucifixion.
Phlegon, of Tralles.