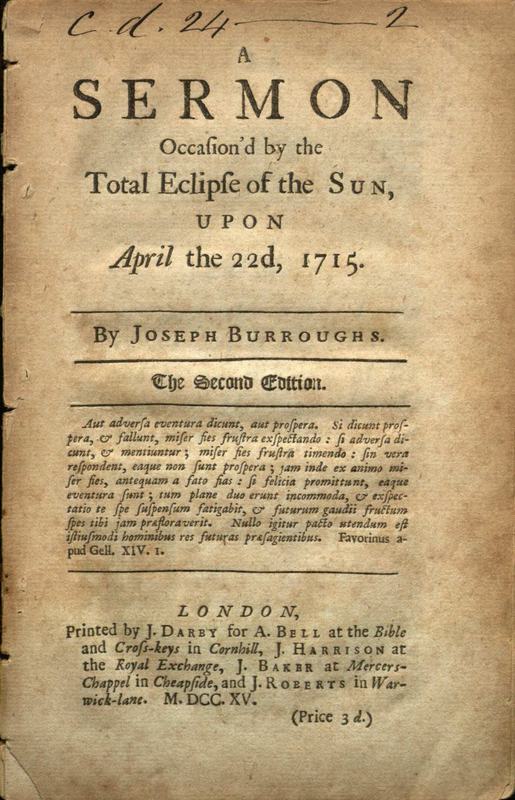 A sermon occasion'd by the total eclipse of the sun,…
Information About This Item
Creator
Burroughs, Joseph, 1685-1761.
Title
A sermon occasion'd by the total eclipse of the sun, upon April the 22nd, 1715 / Joseph Burroughs.
Publisher
Printed by J. Darby for A. Bell ... J. Harrison ... J. Baker ... and J. Roberts ...
Description
The second edition.
Identifier
Subject
Church of England -- Sermons.
Solar eclipses -- Religious aspects.
Astrology -- Sermons.