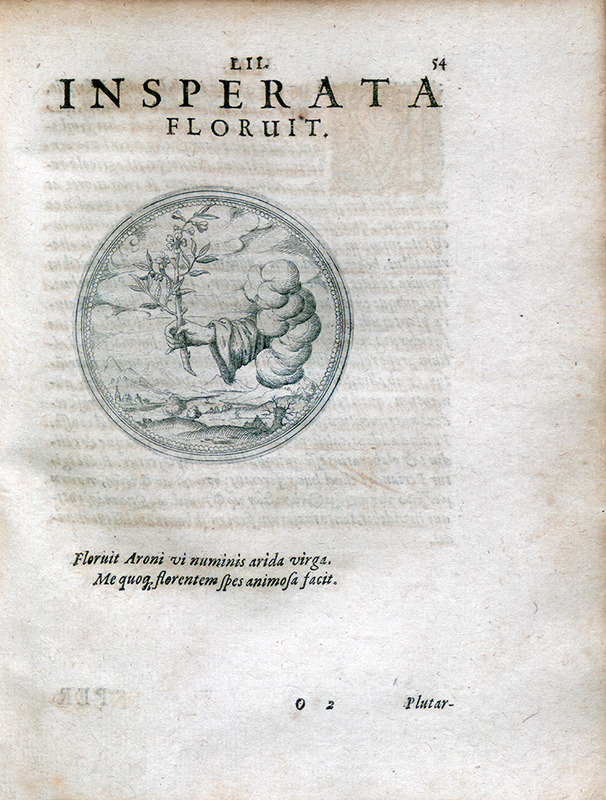 Symbolorum et emblematum centuriae tres : I. Ex herbis &…
Information About This Item
Creator
Camerarius, Joachim, 1534-1598.
Title
Symbolorum et emblematum centuriae tres : I. Ex herbis & stirpibus. II. Ex animalibus quadrupedibus. III. Ex volatilibus & insectis.
Publisher
[Lipsiae] : Typis Voegelinianis, 1605.
Description
Edited by the author's son, Ludwig Camerarius, who has supplied a general dedicatory epistle, dated 31 Jan. 1605, a general note to the reader, a note at the end of Centuria 3, and a special dedicatory epistle for Centuria 4.
The engravings are by Johann Sibmacher.
Each of the 4 Centuriae has special engraved title page (dated 1590 [i. e. 1593] 1595, 1596, and 1604, respectively) and separate foliation. Each was previously published separately.
Identifier
OCLC/WorldCat Number: 14312050
Contributor
Camerarius, Ludwig, 1573-1651.
Siebmacher, Johann, -1611.
Format
4 volumes in 1 : illustrations ; 21 cm