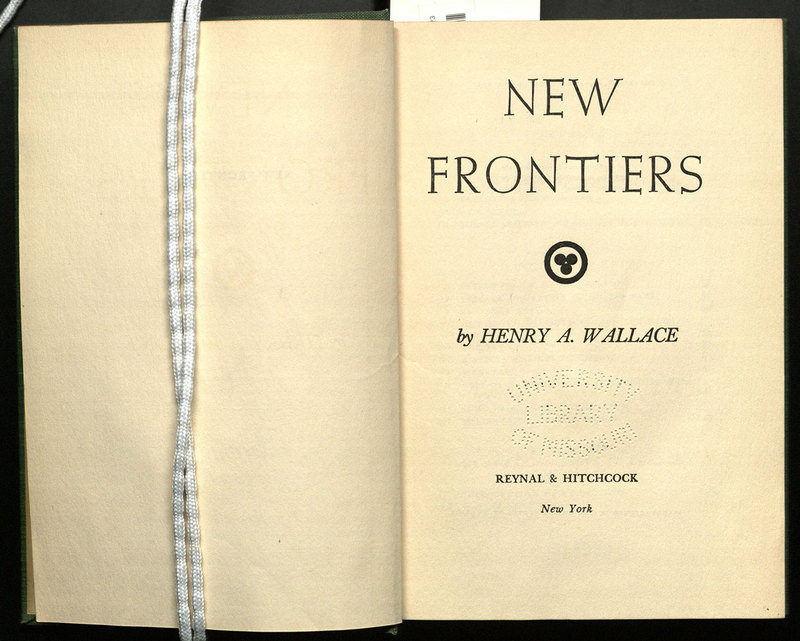 New frontiers.
Information About This Item
Creator
Wallace, Henry A. (Henry Agard), 1888-1965.
Publisher
New York : Reynal + Hitchcock
Description
The book signed by author to Walter Williams
Identifier
http://laurel.lso.missouri.edu:80/record=b1990672~S8
Subject
Agriculture and state -- United States.
United States -- Economic policy -- 1933-1945.
United States -- Economic conditions -- 1918-1945.
United States -- Politics and government -- 20th century.
Contributor
Henry Agard Wallace was the 33rd Vice President of the United States (1941–45), the Secretary of Agriculture (1933–40), and the Secretary of Commerce (1945–46). Wallace was a strong supporter of New Deal liberalism, rapid desegregation, and softer policies towards the Soviet Union.