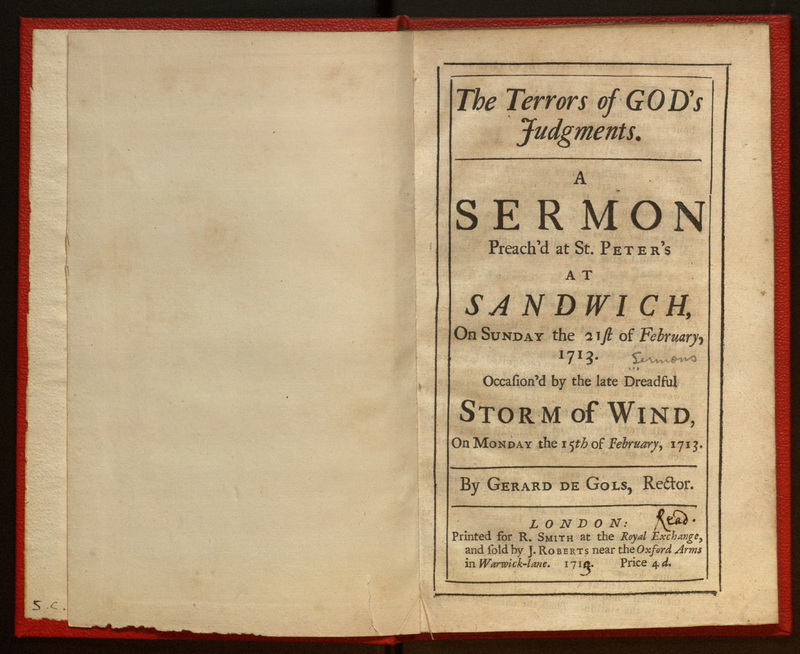 The terrors of God's judgments : a sermon preach'd at…
Information About This Item
Title
The terrors of God's judgments : a sermon preach'd at St. Peter's at Sandwich, on Sunday the 21st of February, 1713 : occasion'd by the late dreadful storm of wind, on Monday the 15th of February, 1713 / by Gerard De Gols, Rector.
Publisher
London : Printed for R. Smith ... and sold by J. Roberts

Description
32 pages ; 20 cm (8vo)

Identifier
http://laurel.lso.missouri.edu/record=b1935470~S1

Subject
Storms -- Religious aspects.
Judgment of God -- Sermons.