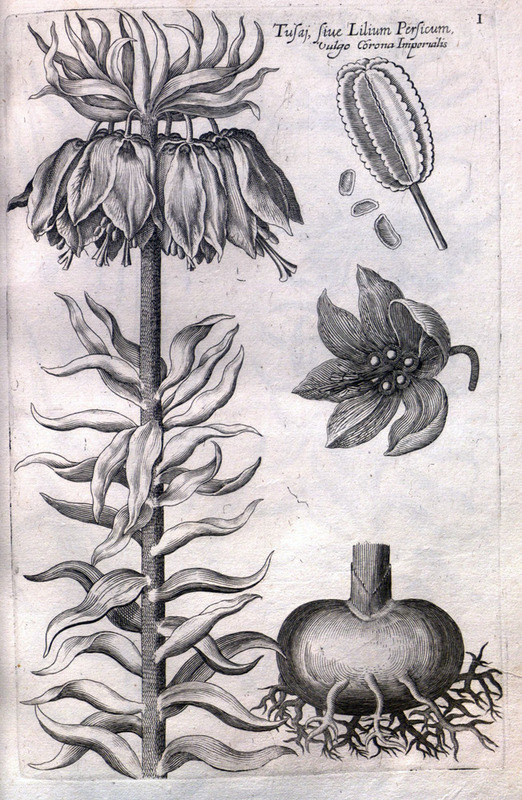 Florilegium renovatum et auctum, das ist, Vernewertes und vermehrtes Blumenbuch…
Information About This Item
Creator
Bry, Johann Theodor de, 1561-1623?
Title
Florilegium renovatum et auctum, das ist, Vernewertes und vermehrtes Blumenbuch : von mancherley Gewächsen, Blumen uñ Pflantzen, welche uns deren Schönheit, lieblicher Geruch, Gebrauch, und manigfaltiger Unterschied angenehme machet, die nicht allein auss der von uns bekandter, sondern auch den alten unbekandter Welt, fruchtbaren Schoss, uns herfür gegeben werden; die hierinnen auffs zierlichste und fleissigste, dem Leben nach, so viel als möglich gewesen, in Kupffer gebracht, und mit ihren Stengeln, Blettern, Blumen, Samen, Hülsen, Zwibeln, und Wurtzeln, derer Liebhabern für Augen gestellt zufinden; bey derer jedem Stück, sein eygentlicher rechter Namen, aber umb der Gewissheit, und sicherer Erkandtnuss willen, nur in Latinischer Sprach gesetzet.
Publisher
Franckfurt am Mayn : Bey Matthaeo Merian Buchhändlern, 1641.
Subject
Flowers -- Pictorial works -- Early works to 1800.
Identifier
OCLC/WorldCat Number: 20713981
Contributor
Merian, Matthaeus, 1593-1650.
Format
14 p., 143 leaves of plates (some folded) : ill. (engravings) ; 33 cm.