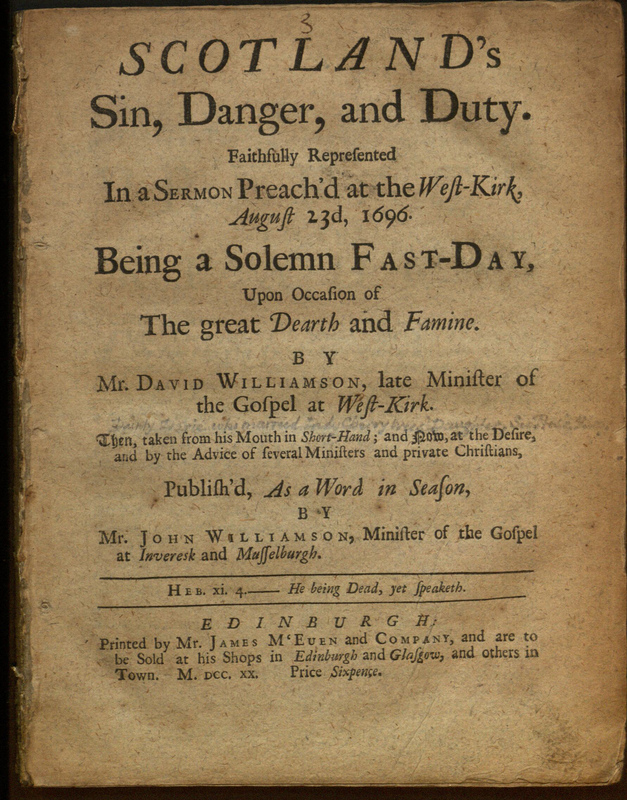 Scotland's sin, danger, and duty : faithfully represented in a…
Information About This Item
Title
Scotland's sin, danger, and duty : faithfully represented in a sermon preach'd at the West-Kirk, August 23d, 1696 : being a solemn fast-day upon occasion of the great dearth and famine / by Mr. David Williamson ... ; then, taken from his mouth in short-hand ; and now ... publish'd, as a word in season, by Mr. John Williamson.
Publisher
Edinburgh : Printed by Mr. James M'Euen and Company and are to be sold at his shops in Edinburgh and Glasgow and others in town
Description
44 pages ; 20 cm (4to)
Signatures: A², B-I⁴.
On texts: Proverbs XIII, 6; Joshua VII, 13; Ezekiel XXXIII, 1-6.
Identifier
Subject
Church of Scotland -- Sermons.
Judgment of God -- Sermons.
Sermons, English -- 17th century.