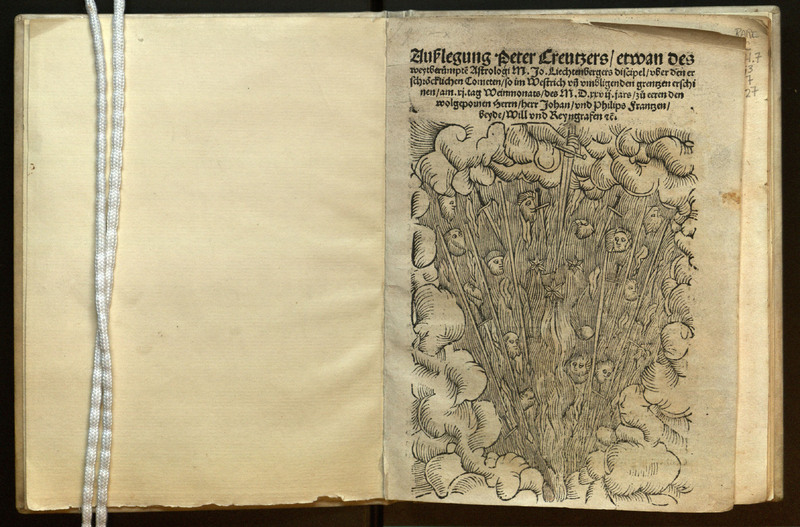 Ausslegung Peter Creutzers etwan des weytberümpte[n] Astrologi M. Jo.…
Information About This Item
Title
Ausslegung Peter Creutzers etwan des weytberümpte[n] Astrologi M. Jo. Liechtenbergers discipel, uber den erschröcklichen Cometen : so im Westrich un[n] umbligenden Grentzen erschinen am .xi. Tag Weinmonats, des M.D.xxvii. Jars.
Publisher
Nuremberg : G. Wachter
Description
16 unnumbered pages ; 20 cm (4to)
Title illustrated with wood engraving of aurora borealis depicted as a comet with three stars, surrounded by faces, swords, and clouds.
Identifier
Subject
Auroras -- Germany -- Early works to 1800.
Auroras -- Pictorial works -- Early works to 1800.