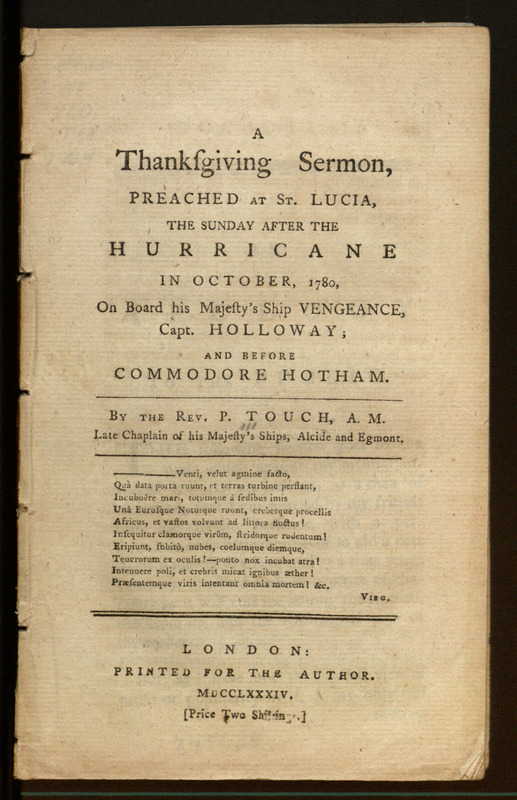 A thanksgiving sermon : preached at St. Lucia, the Sunday…
Information About This Item
Title
A thanksgiving sermon : preached at St. Lucia, the Sunday after the hurricane in October, 1780, on board His Majesty's Ship Vengeance, Capt. Holloway, and before Commodore Hotham / by the Rev. P. Touch.
Publisher
London : Printed for the author
Description
vii, 1 unnumbered page, 35 pages, 1 unnumbered page ; 21 cm (8vo)
Signatures: [A]-E⁴ F².
Identifier
Subject
Bible. Psalms CXVI, 12-17 -- Sermons.
Theodicy.
Hurricanes -- Religious aspects.
Sermons, English -- 18th century.
God -- Goodness.