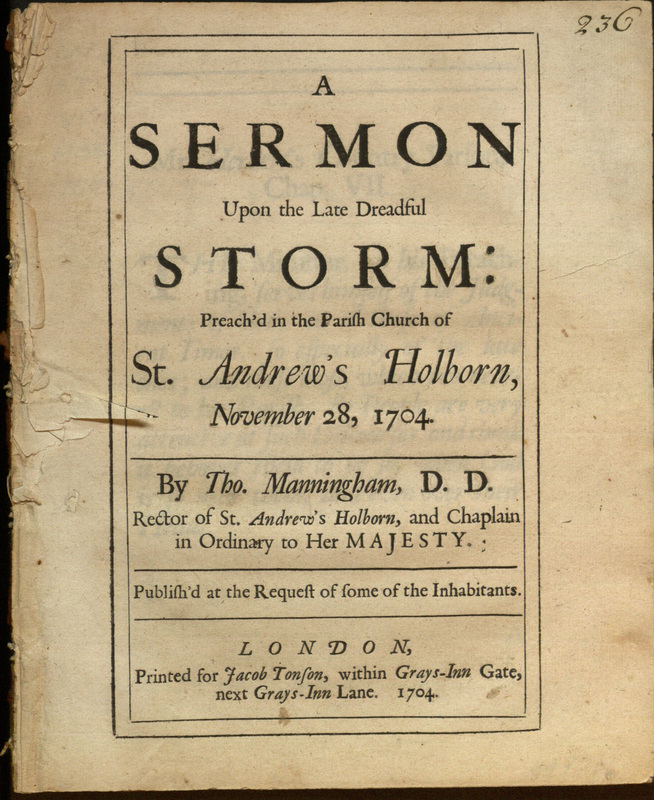 A sermon upon the late dreadful storm : preach'd in…
Information About This Item
Title
A sermon upon the late dreadful storm : preach'd in the Parish Church of St. Andrew's Holborn, November 28, 1704 / by Tho. Manningham.
Publisher
London : Printed for Jacob Tonson
Description
4 unnumbered pages, 24 pages ; 20 cm (4to)
Title within double line border.
"Publish'd at the Request of some of the Inhabitants."
Text: Isaiah XXVI, 9.
Identifier
Subject
Judgment of God -- Sermons.
Repentance -- Sermons.
God -- Righteousness.
Storms -- Great Britain.
Sermons, English -- 18th century.