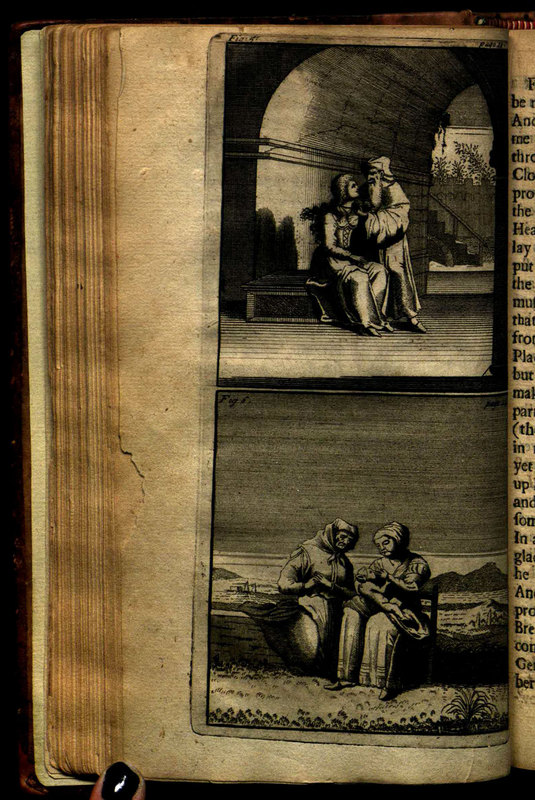 Moriæ encomium : or, A panegyrick upon folly / Written…
Information About This Item
Creator
Erasmus, Desiderius, -1536.
Title
Moriæ encomium : or, A panegyrick upon folly / Written in Latin by Desiderius Erasmus. Done into English, and illustrated with above fifty curious cuts, design'd and drawn by Hans Holbeine. To which is prefix'd, Erasmus's Epistle to Sir Thomas More, and an account of Hans Holbeine's pictures, &c. and where to be seen.
Publisher
London : Printed, and sold by J. Woodward, in Threadneedle street
Description
xvi, viii, 12 unnumbered pages, 171 pages, 24 plates : frontispiece (portrait), illustrations ; 20 1/2 cm

Translated by White Kennett, bishop of Peterborough.
The 1st edition appeared (without illus.) Oxford, 1683, under title "Witt against Wisdom. Or A panegyrick upon Folly".
The 46 cuts are from a series of drawings made on the margins of a copy of the Latin edition printed at Basel in 1514?, here reversed. The greater part were by Hans Holbein, the rest by his brother Ambrosius, and possibly two other, unknown artists. c̲f̲. A. B. Chamberlain, Hans Holbein, v. 1, p. 45-50, and Paul Mantz, Hans Holbein.
Identifier
http://laurel.lso.missouri.edu/record=b2149178~S1
PA8514 .E5 1709
Subject
More, Thomas, Saint, 1478-1535.
Holbein, Hans, 1497-1543 -- Bibliography.
Folly.
Contributor
Kennett, White, 1660-1728.
Holbein, Hans, 1497-1543.