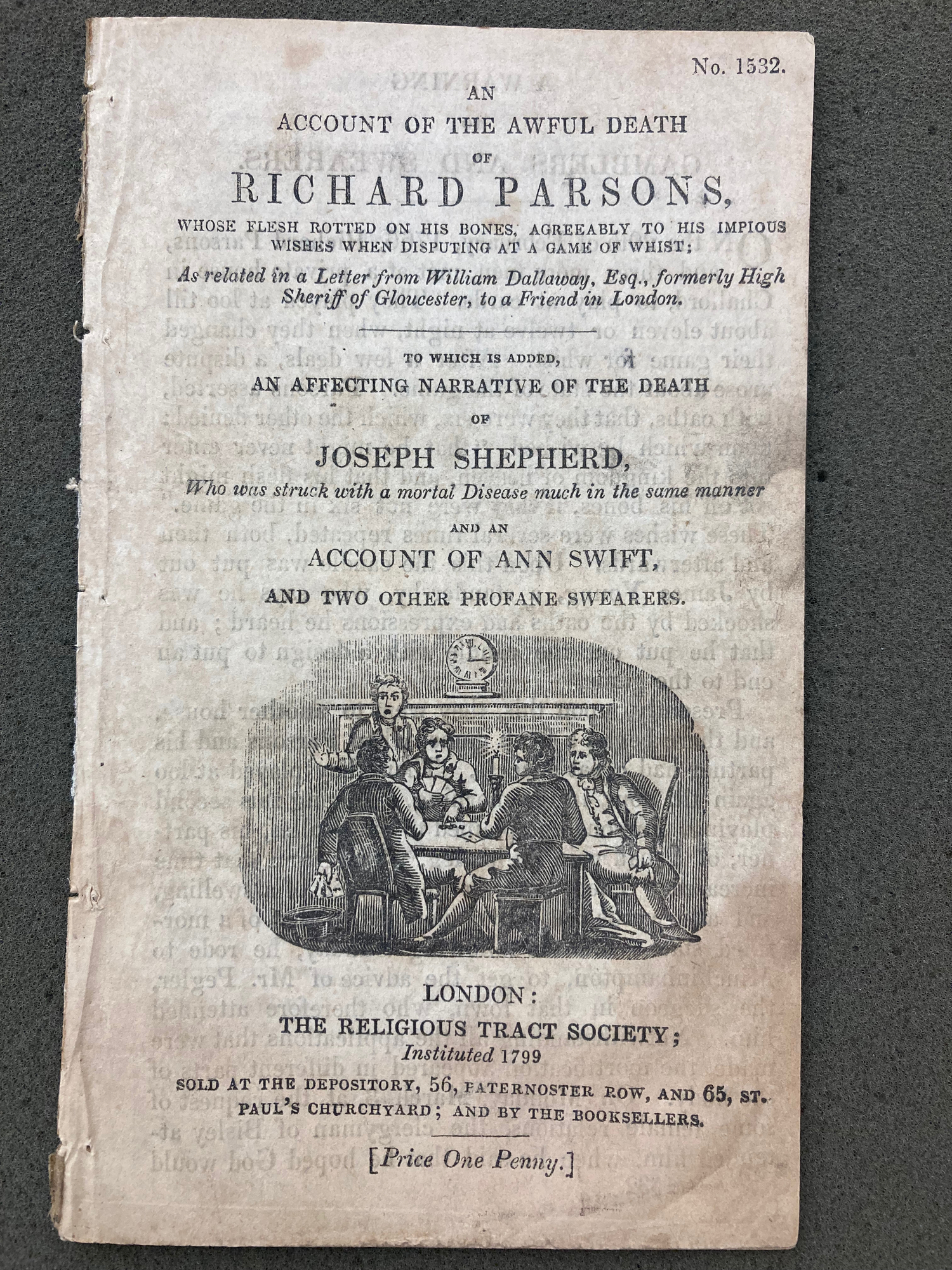 An Account of the awful death of Richard Parsons, whose…
Information About This Item
Title
An Account of the awful death of Richard Parsons, whose flesh rotted on his bones agreeably to his impious wishes when disputing at a game of whist : as related in a letter from William Dallaway, Esq., formerly high sheriff of Gloucester, to a friend in London : to which is added, an affecting narrative of the death of Joseph Shepherd, who was struck with a mortal disease much in the same manner : and an account of Ann Swift, and two other profane swearers.
Publisher
London : Printed by W. Clowes and Sons, for the Religious Tract Society
Date
[between 1800 and 1899?]
Description
At head of title: No. 1532.
Title vignette; publisher's device at end.
Identifier
BV4627.S9 A2 1800z
Subject
God -- Wrath
Swearing
Parsons, Richard, 1747 or 1748-1766 -- Death and burial
Shepherd, Joseph, -1806 -- Death and burial
Swift, Ann, -1805 -- Death and burial
Contributor
Dallaway, William
Religious Tract Society (Great Britain)
William Clowes and Sons