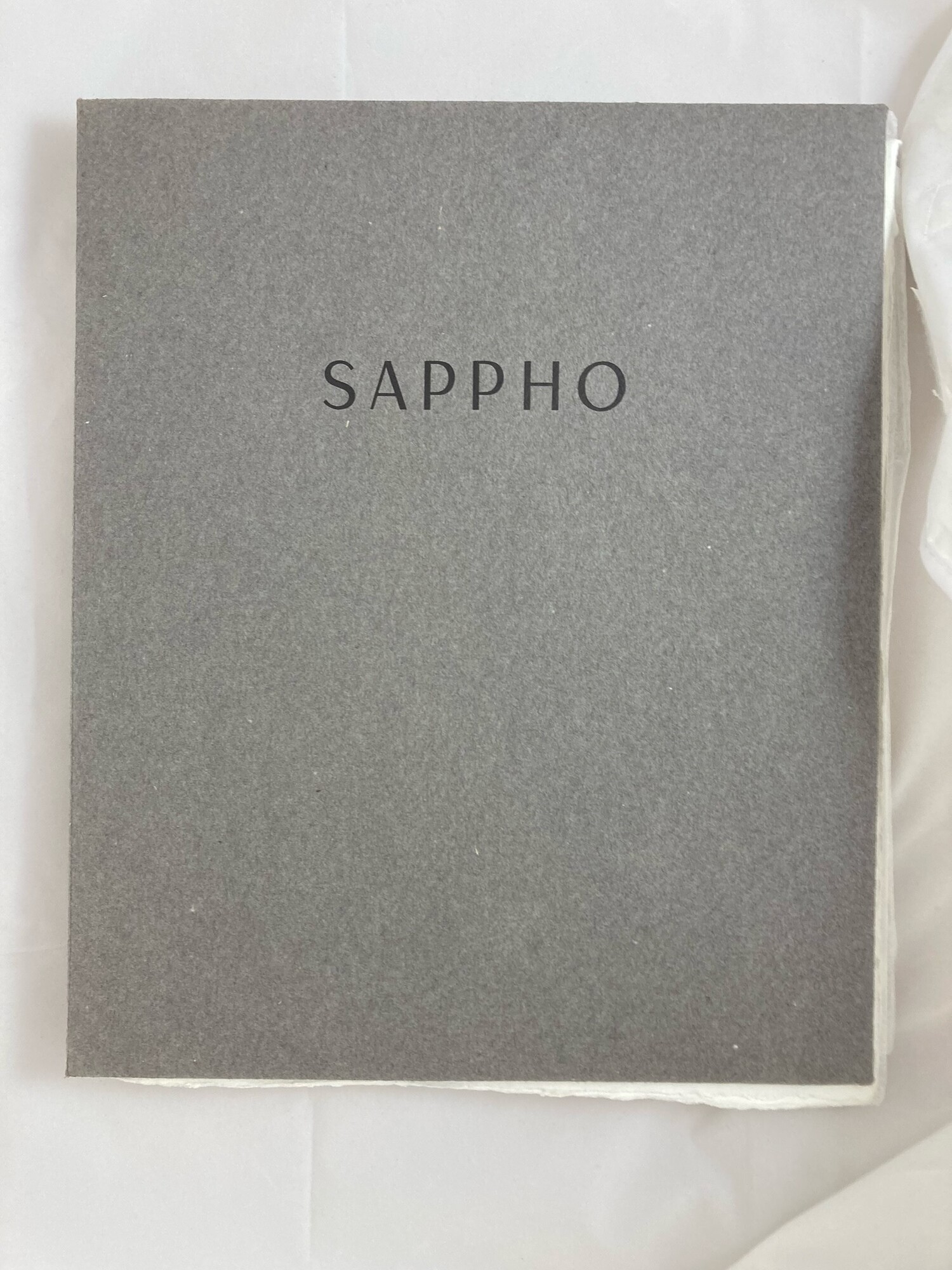 Fragments / Sappho ; gravures de Mathys ; traduction française,…
Information About This Item
Title
Fragments / Sappho ; gravures de Mathys ; traduction française, Pierre-Antoine Aellig.
Publisher
Lauysanne: Françoise Simecek
Description
Greek text of 13 poems with illustrations (printed on loose 4-page sections on double leaves) followed by French translation (printed on loose normal bifolia); laid into wrappers, in a slipcase.
"De cet ouvrage ... il a été tiré 70 exemplaires, tous numérotés ... Les 20 exemplaires de tête sont enrichis d'une suite des quatorze gravures avant la lettre et d'une suite d'états de l'une des planches, justifiées et signées. Il a été tiré en plus 20 exemplaires réservés aux collaborateurs. Tous les livres sont signés par le traducteur et l'artiste"--Colophon.
Includes:
Sappho. Works. Selections. French. 1987.
Sappho. Works. Selections. Greek. 1987.
Subject
Sappho -- Translations into French.
Lesbos (Greece : Municipality) -- Poetry.
Women -- Greece -- Poetry.
Artists's Books Collection (Library of Congress)
Contributor
Mathys, Marcel, illustrator.
Aellig, Pierre-Antoine, translator.