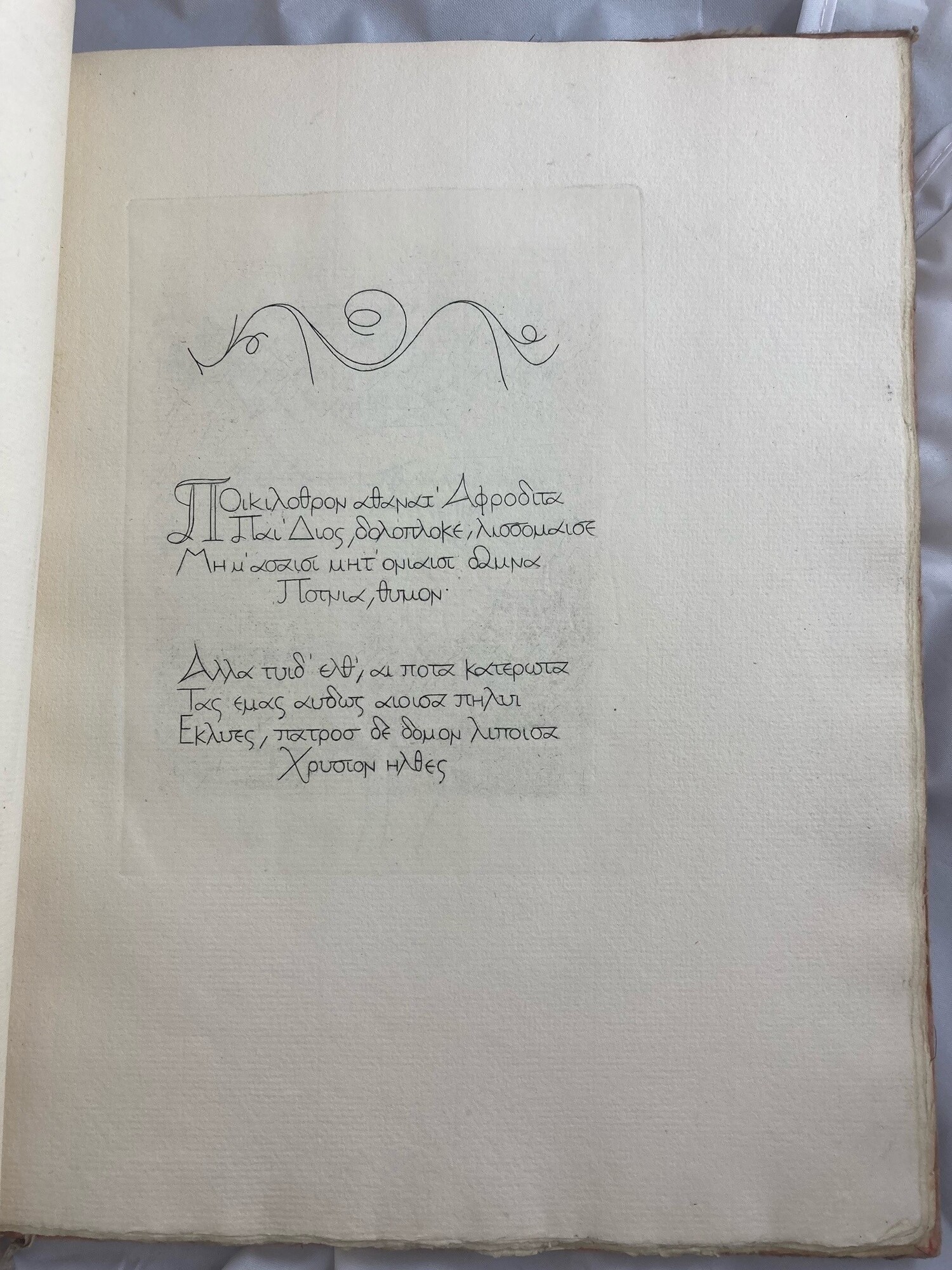 Sapphō : [viginti duo Sapphus carmina] / [elegit E.R. Weiss…
Information About This Item
Title
Sapphō : [viginti duo Sapphus carmina] / [elegit E.R. Weiss et ... insculpsit metallo. Renée Sintenis 12 figuras ... add. Soc. in honorem Marées pictoris condita ed. hoc opus auspiciis Julii Meier-Graefe].
Description
Drucke der Marées-Gesellschaft ; 31.
The original text is in Greek and the colophon is in Latin.
Contributor
Weiss, Emil Rudolf, 1875-1942, illustrator.
Sintenis, Renée, 1888-1965, illustrator.
Meier-Graefe, Julius, editor.