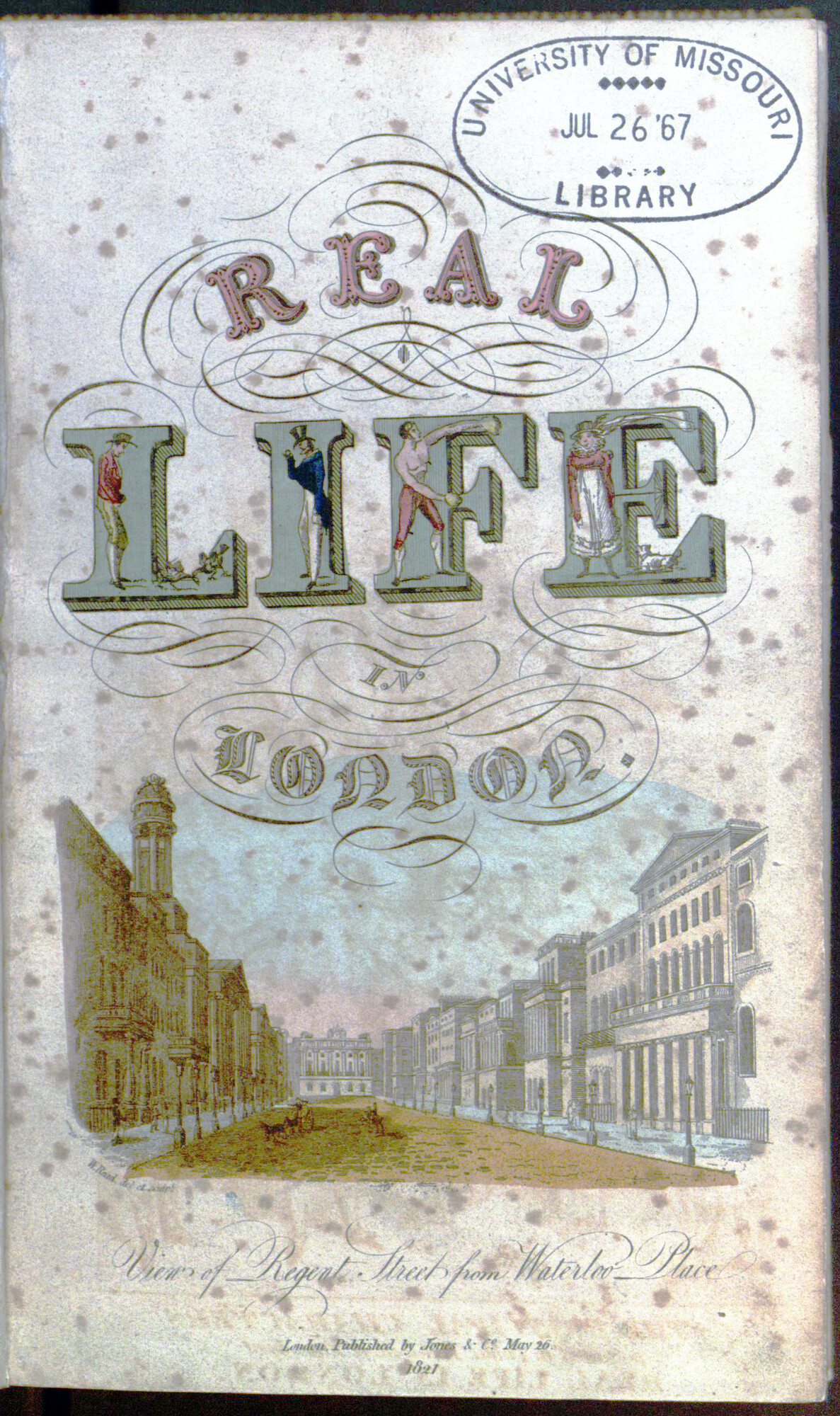 Real life in London, or, The rambles and adventures of…
Information About This Item
Title
Real life in London, or, The rambles and adventures of Bob Tallyho, Esq. : and his cousin the Hon. Tom. Dashall, &c., through the metropolis : exhibiting a living picture of fashionable characters, manners, and amusements in high and low life / by an amateur.
Publisher
London : Printed for Jones & Co.
Subject
London (England) -- Social life and customs -- 19th century.
Identifier
Contributor
Egan, Pierce, 1772-1849.

Alken, Henry Thomas, 1784-1851.

Heath, William, 1795-1840.

Rowlandson, Thomas, 1756-1827.

Dighton, Richard, 1795-1880.

Brooke, William Henry, 1772-1860.