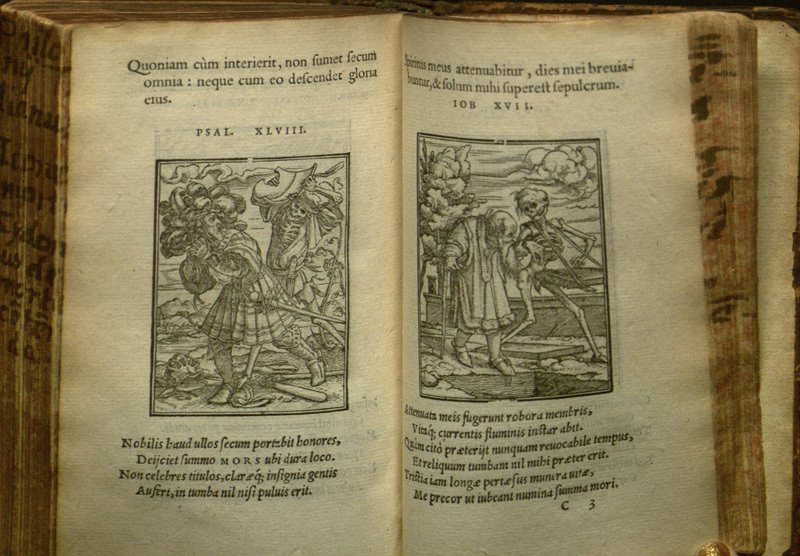 Icones mortis : duodecim imaginibus praeter priores, totideque inscriptionibus, praeter…
Information About This Item
Creator
Corrozet, Gilles, 1510-1568.
Vauzelles, Jean de.
Lützelburger, Hans, 1495?-1526.
Holbein, Hans, 1497-1543.
Title
Icones mortis : duodecim imaginibus praeter priores, totideque inscriptionibus, praeter epigrammata è Gallicis à Georgio Aemylio in Latinum versa, cumulatae.
Publisher
Lugduni : Sub scuto Coloniensi : Excudebat I. Frellonius
Description
The epigrams are attributed to Jean de Vauzelles and Gilles Corrozet; woodcuts attributed to Hans Lützelburger.
Identifier