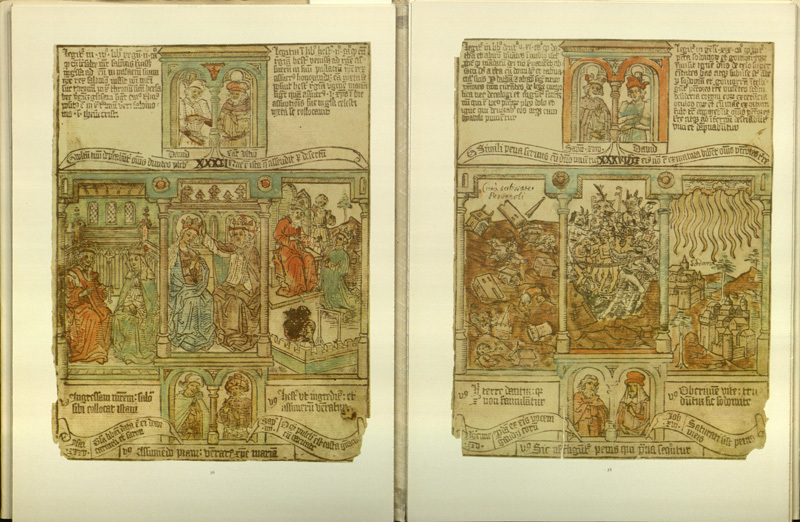 Biblia pauperum : facsimile edition of the forty-leaf blockbook in…
Information About This Item
Title
Biblia pauperum : facsimile edition of the forty-leaf blockbook in the library of the Esztergom Cathedral / [introd., notes and subtitles by Elizabeth Soltész; tr. by Lili Halápy; rev. by Elizabeth West].
Publisher
[Budapest] : Corvina Press
Identifier
Subject
Biblia pauperum -- Facsimiles.
Bible -- Picture Bibles -- Facsimiles.
Block books -- Facsimiles.