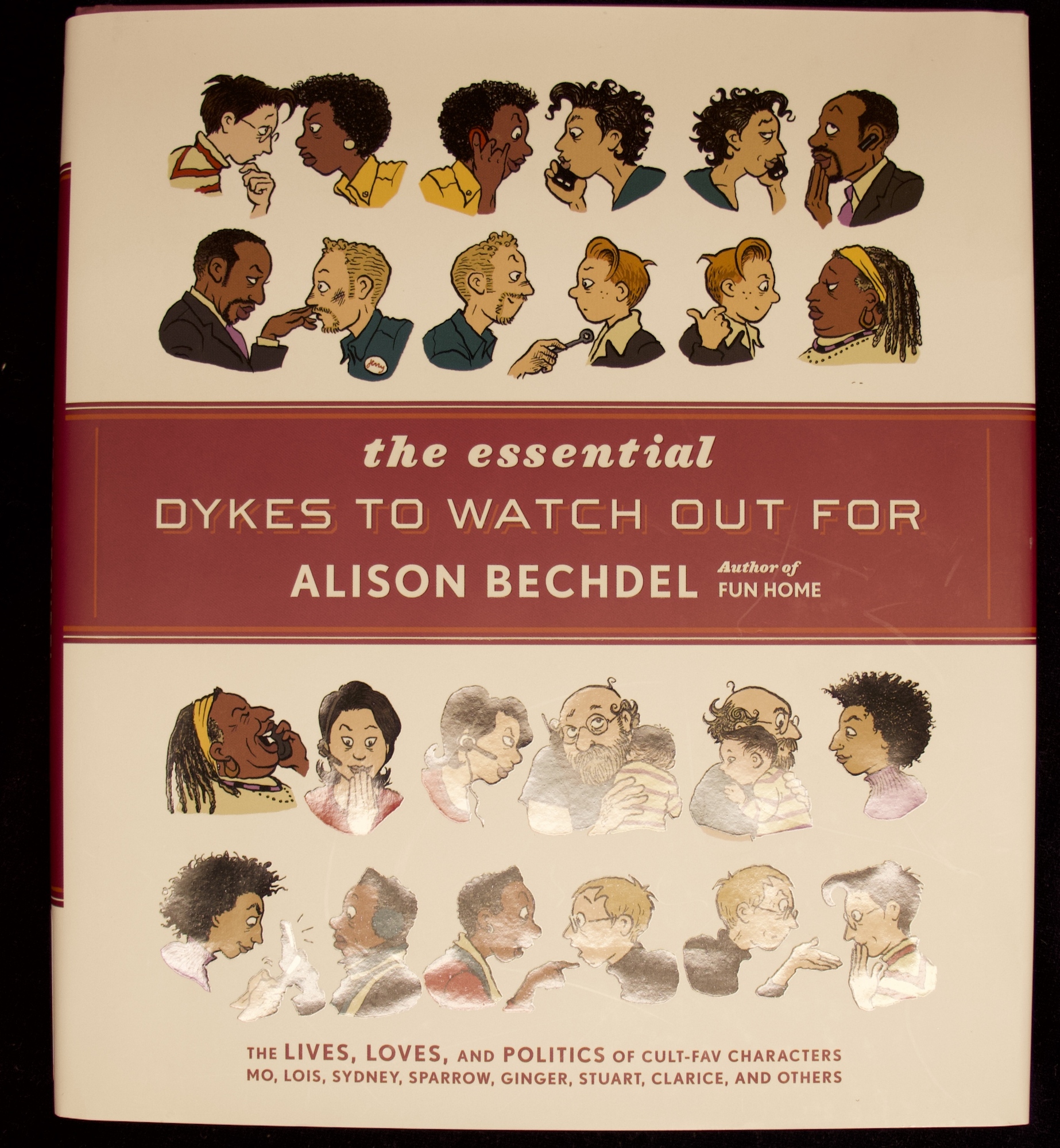 The essential Dykes to watch out for
Information About This Item
Title
The essential Dykes to watch out for
Publisher
Houghton Mifflin Harcourt
Description
Selection of strips from previously published collections. With autobiographical introd. in comic-strip form.
"For twenty-five years Alison Bechdel's path-breaking Dykes to Watch Out For strip has been collected in award-winning volumes, syndicated in fifty alternative newspapers, and translated into many languages. Now, The Essential Dykes to Watch Out For gathers a selection from all eleven Dykes volumes. Here too are sixty of the newest strips, never before published in book form." "Settle into this Wittily illustrated soap opera (Bechdel calls it "half op-ed column and half endless serialized Victorian novel") of the lives, loves, and politics of a cast of characters, most of them lesbian, living in a midsize American city that may or may not be Minneapolis." "Bechdel's countercultural band of friends - academics, social workers, bookstore clerks - fall in and out of love, negotiate friendships, raise children, switch careers, and cope with aging parents. The Essential Dykes to Watch Out For fuses high and low culture - from foreign policy to domestic routine, postmodern theory to hot sex - in a serial graphic narrative "suitable for humanists of all persuasions.""--BOOK JACKET.
Relation
Dykes to watch out for
Dykes to watch out for : The sequel
Subject
Lesbians -- Comic books, strips, etc.
Comic books, strips, etc. -- United States.
Identifier
OCLC/WorldCat Number: 225870883
Format
xviii, 392 pages : chiefly illustrations ; 24 cm
Type
Comics (Graphic works)