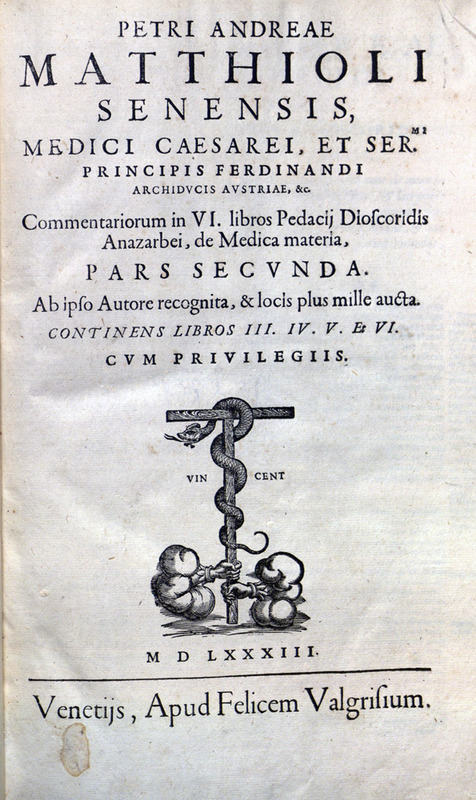 Commentarii, in sex libros Pedacii Dioscoridis Anazarbei, De medica materia…
Information About This Item
Creator
Mattioli, Pietro Andrea, 1501-1577.
Title
Commentarii, in sex libros Pedacii Dioscoridis Anazarbei, De medica materia
Petri Andreæ Matthioli senensis medici ... Commentarij in VI. libros Pedacij Dioscordis Anazarbei de Medica materia, ab ipso avtore recogniti, et locis plvs mille avcti : adiectis magnis, ac nouis plantarum, ac animalium iconibus, supra priores editiones longè pluribus, ad uiuum delineatis. Accesserunt quoque ad margines Graeci contextus quam plurimi, ex antiquissimis codicibus desumpti, qui Dioscoridis ipsius deprauatum lectionem restituunt : cvm locvpletissimis indicibvs tvm ad rem herbariam, tum medicamentariam pertinentibus ...
Publisher
Venetijs : apud Felicem Valgrisium, 1583.
Subject
Materia medica -- Early works to 1800.
Medicine, Greek and Roman.
Identifier
OCLC/WorldCat Number: 13898953
Contributor
Dioscorides Pedanius, of Anazarbos. De materia medica.
Format
2 volumes : illustrations ; 36 cm