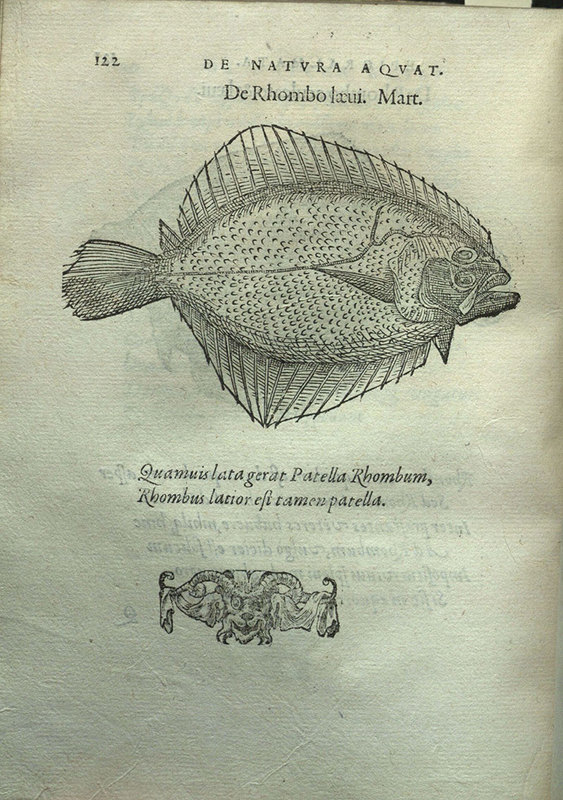 De natura aquatilium carmen
Information About This Item
Creator
Boussuet, Francois, 1520-1572.

Title
De natura aquatilium carmen

Francisci Bovssveti Svrregiani doctoris medici, De natvra aqvatilivm carmen : in alteram partem vniuersam Gvlielmi Rondeletii doctoris medici, & medicinae in schola Monspeliensi professoris regij celeberrimi historiae, quam de aquatilibus scripsit: Cum veris & natiuis eorum iconibus: Opusculum nunquàm hactenus typis excussum.
Publisher
Lvgdvni : Apvd Matthiam Bonhome, svb clava avrea, M. D. LVIII.[1558]
Description
Signatures: aa-ss⁴.
Title vignette; tail-pieces.
Portrait of the author on p. [4]
Vol. [2] has title: Francisci Boussueti Surregiani Doctoris Medici, De natura aquatilium carmen, in alteram partem vniuersæ Gulielmi Rondeletii
Title of v. [2] from Baudrier.
Vol. [1]: [20], 240 p.: v. [2]: 135 [i.e. 137] p.
Second part of Boussuet's poem celebrating Guillaume Rondelet's "Libri de Piscibus Marinis".
Baudrier, Bibl. lyonnaise, v. 10 p. 257.
Brit. Mus. (Natural Hist.) Cat., v. 1, p. 216.
Adams, H.M. (Cat. of books printed on the continent of Europe), B2607.
Nissen. Zoologische Buchillustration, 511.
Waller, E. Bibliotheca Walleriana, 11789.
Subject
Fishes -- Pictorial works.

Marine animals -- Pictorial works.

Epigrams, Latin.

Identifier
OCLC/WorldCat Number: 20470194
Contributor
Rondelet, Guillaume, 1507-1566. Libri de piscibus marinis.
Format
135 (i.e. 137) ill., port. ; 21 cm.