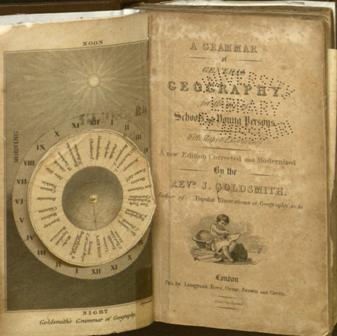 A grammar of general geography : for the use of…
Information About This Item
Creator
Phillips, R. (Richard), Sir, 1767-1840.
Title
A grammar of general geography : for the use of schools and young persons / by the Rev. J. Goldsmith.
Publisher
London : Pub. by Longman, Rees, Orme and Green
Identifier
Subject
Geography -- Textbooks -- 1800-1870.
Astronomy -- Juvenile literature.
Toy and movable books -- Specimens.