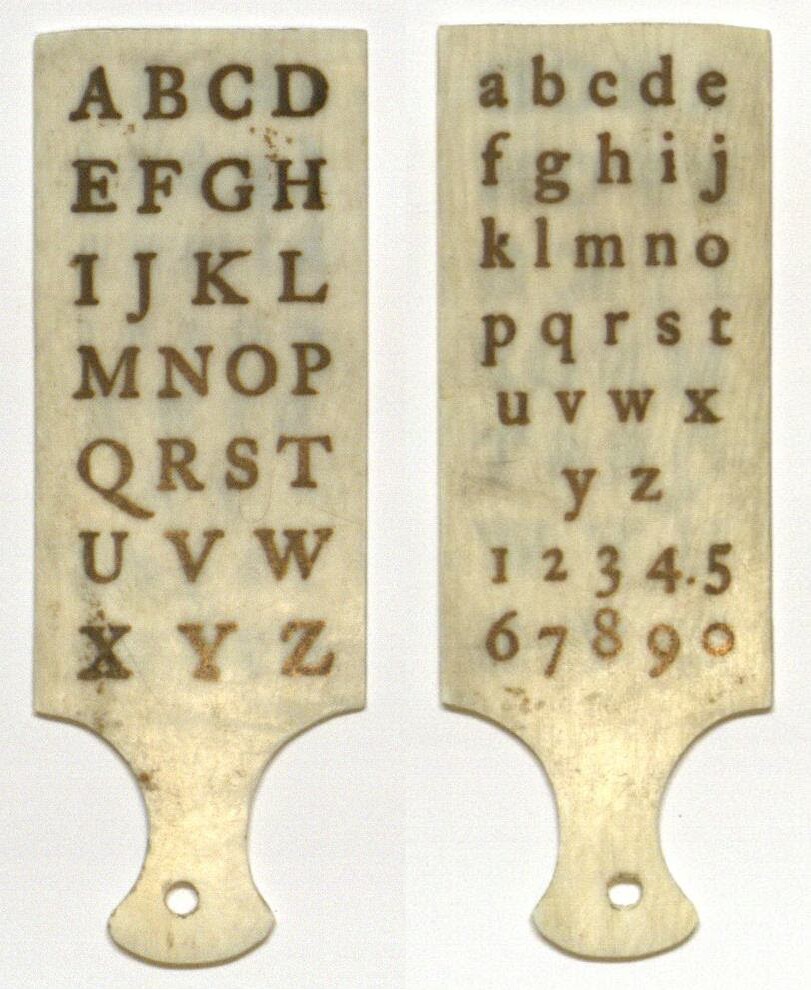 History of the horn-book / by Andrew W. Tuer ...…
Information About This Item
Creator
Tuer, Andrew White, 1838-1900.
Title
History of the horn-book / by Andrew W. Tuer ... with three hundred illustrations.

Publisher
London : The Leadenhall press ; New York : Charles Scribner's Sons.
Description
"Special edition in two volumes quarto, bound in vellum, containing seven real horn-books and battledores," London, 1896.

Identifier
Subject
Hornbooks -- History.
Reading -- History.
Hornbooks.
Hornbooks -- Specimens.