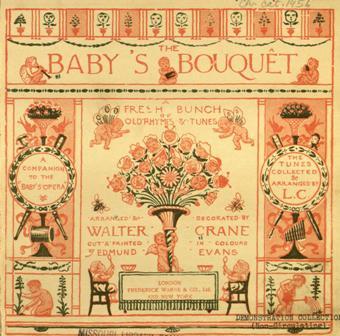 The baby's boquêt : a fresh bunch of old rhymes…
Information About This Item
Creator
Crane, Walter, 1845-1915.
Title
The baby's boquêt : a fresh bunch of old rhymes & tunes / arranged & decorated by Walter Crane. Cut & printed in colours by Edmund Evans. The tunes collected and arranged by L.C. [i.e. Lucy Crane].
Publisher
London ; New York : F. Warne & co.
Date
[between 1900 and 1909?]
Subject
Nursery rhymes.
Children's songs.