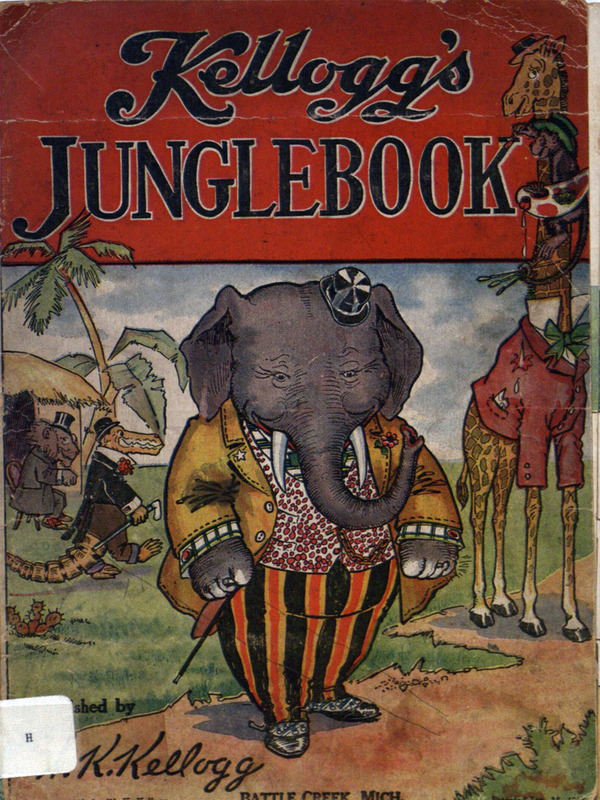 Kellogg's Jungle Book
Information About This Item
Title
Kellogg's Jungle Book

Publisher
Battle Creek, Mich. : W.K. Kellogg, c. 1909.

Description
This toy book was created by the Kellogg Company, the manufacturer of breakfast cereals. The book features animals in human clothing on the cover. The pages are cut into segments, allowing the reader to manipulate the appearance of the animals by matching different heads, bodies and feet.
The following pages are cut into 6 segments: "A good time" (Reverse: "On parade") and "Dancing" (Reverse: "Three young men"). When this book is fully opened, the pages containing "On parade", "At lunch", and "Dancing" form a three page panel. The appearances of the animals can be changed in many different ways by moving the segments.
Identifier
OCLC/WorldCat Number: 10468668
Subject
Picture books for children.

Animals -- Pictorial works.

Format
[8] p. : all col. ill. ; 24 cm.