This month we are appreciating all the wonderful works by women. This month's theme is Celebrating Women Who Tell Our Stories. 
We asked our Mizzou Librarians what stories they'd like to celebrate. Below are just a few of the recommendations, all of which are available to request.
You can view the full list here.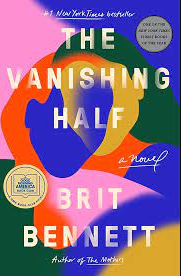 The Vanishing Half by Brit Bennett
The Vignes twin sisters will always be identical. But after growing up together in a small, Southern black community and running away at age sixteen, it's not just the shape of their daily lives that is different as adults, it's everything: their families, their communities, their racial identities. Ten years later, one sister lives with her black daughter in the same Southern town she once tried to escape. The other secretly passes for white, and her white husband knows nothing of her past. Still, even separated by so many miles and just as many lies, the fates of the twins remain intertwined. What will happen to the next generation, when their own daughters' storylines intersect? Weaving together multiple strands and generations of this family, from the Deep South to California, from the 1950s to the 1990s, Brit Bennett produces a story that is at once a riveting, emotional family story and a brilliant exploration of the American history of passing.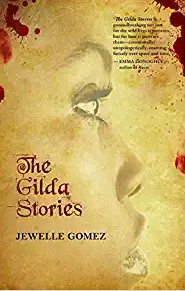 The Gilda Stories : A Novel by Jewelle Gomez
This remarkable novel begins in 1850s Louisiana, where Gilda escapes slavery and learns about freedom while working in a brothel. After being initiated into eternal life as one who "shares the blood" by two women there, Gilda spends the next two hundred years searching for a place to call home. An instant lesbian classic when it was first published in 1991, The Gilda Stories has endured as an auspiciously prescient book in its explorations of blackness, radical ecology, re-definitions of family, and yes, the erotic potential of the vampire story.
Matrix by Lauren Groff
Cast out of the royal court by Eleanor of Aquitaine, deemed too coarse and rough-hewn for marriage or courtly life, seventeen-year-old Marie de France is sent to England to be the new prioress of an impoverished abbey, its nuns on the brink of starvation and beset by disease. At first taken aback by the severity of her new life, Marie finds focus and love in collective life with her singular and mercurial sisters. In this crucible, Marie steadily supplants her desire for family, for her homeland, for the passions of her youth with something new to her: devotion to her sisters, and a conviction in her own divine visions. Marie, born the last in a long line of women warriors and crusaders, is determined to chart a bold new course for the women she now leads and protects. But in a world that is shifting and corroding in frightening ways, one that can never reconcile itself with her existence, will the sheer force of Marie's vision be bulwark enough? Equally alive to the sacred and the profane, Matrix gathers currents of violence, sensuality, and religious ecstasy in a mesmerizing portrait of consuming passion, aberrant faith, and a woman that history moves both through and around
The Power by Naomi Alderman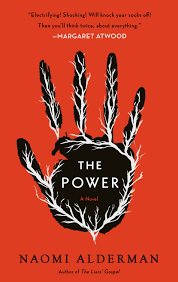 A rich Nigerian boy; a foster kid whose religious parents hide their true nature; an ambitious American politician; a tough London girl from a tricky family. When a vital new force takes root and flourishes, their lives converge with devastating effect. Teenage girls and women now have immense physical power– they can cause agonizing pain and even death. And everything changes.
Disability Visibility: first-person stories from the Twenty-first century by Alice Wong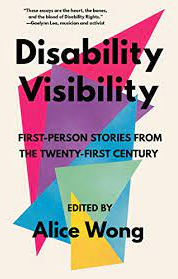 According to the last census, one in five people in the United States lives with a disability. Some are visible, some are hidden–but all are underrepresented in media and popular culture. Now, just in time for the thirtieth anniversary of the Americans with Disabilities Act, activist Alice Wong brings together an urgent, galvanizing collection of personal essays by contemporary disabled writers. There is Harriet McBryde Johnson's "Unspeakable Conversations," which describes her famous debate with Princeton philosopher Peter Singer over her own personhood. There is columnist s. e. smith's celebratory review of a work of theater by disabled performers. There are original pieces by up-and-coming authors like Keah Brown and Haben Girma. There are blog posts, manifestos, eulogies, and testimonies to Congress. Taken together, this anthology gives a glimpse of the vast richness and complexity of the disabled experience, highlighting the passions, talents, and everyday lives of this community. It invites readers to question their own assumptions and understandings. It celebrates and documents disability culture in the now. It looks to the future and past with hope and love
Tasting the Sky by Ibtisam Barakat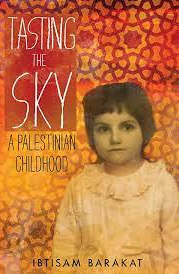 In this groundbreaking memoir set in Ramallah during the aftermath of the 1967 Six-Day War, Ibtisam Barakat captures what it is like to be a child whose world is shattered by war. With candor and courage, she stitches together memories of her childhood: fear and confusion as bombs explode near her home and she is separated from her family; the harshness of life as a Palestinian refugee; her unexpected joy when she discovers Alef, the first letter of the Arabic alphabet. This is the beginning of her passionate connection to words, and as language becomes her refuge, allowing her to piece together the fragments of her world, it becomes her true home. Transcending the particulars of politics, this illuminating and timely book provides a telling glimpse into a little-known culture that has become an increasingly important part of the puzzle of world peace.