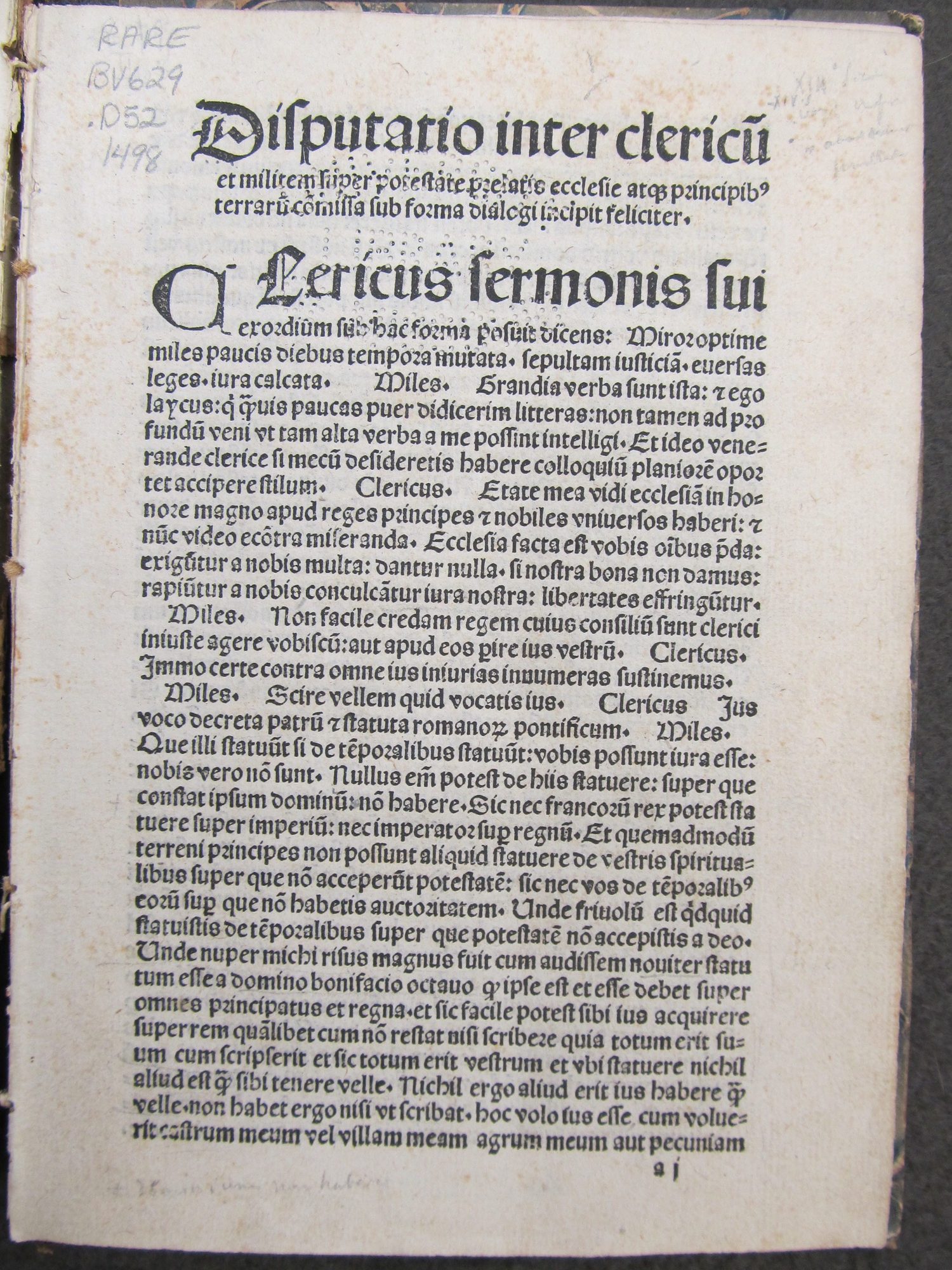 Dialogus inter clerum et militem.
Information About This Item
Creator
[Dubois, Pierre, active 1300.]
Title
Dialogus inter clerum et militem.
Disputatio inter clericum et militem super potestate prelatis ecclesie atque principibus terrarum comissa sub forma dialogi incipit feliciter.
Publisher
A Magistro Guidone Mercatore
Date
1498 Die XX Septembris
Description
Caption title.
Imprint from colophon.
Signatures: a⁸.
The title on the piece contains medieval manuscript abbreviations not reproduced here.
"Compendium de vita anticristi incipit feliciter": Leaves 7 & 8.
Handwritten note in French suggesting that while the work is often attributed to William of Ockham, it should be attributed to Pierre Dubois. The note continues giving some background to work.
Goff D157.
MU: Flach Collection; purchased March 1920 by the University of Missouri from the Jacques Flach Collection.
Identifier
BV629 .D52 1498
OCLC/WorldCat Number: 16582080
Subject
Incunabula -- France -- Paris.
Church and state.
Contributor
Marchant, Guy, printer.
Jacques Flach Collection (University of Missouri--Columbia. Libraries)
Format
8 leaves ; 19 cm (4to)
Coverage
Impressum Parisii (Paris)