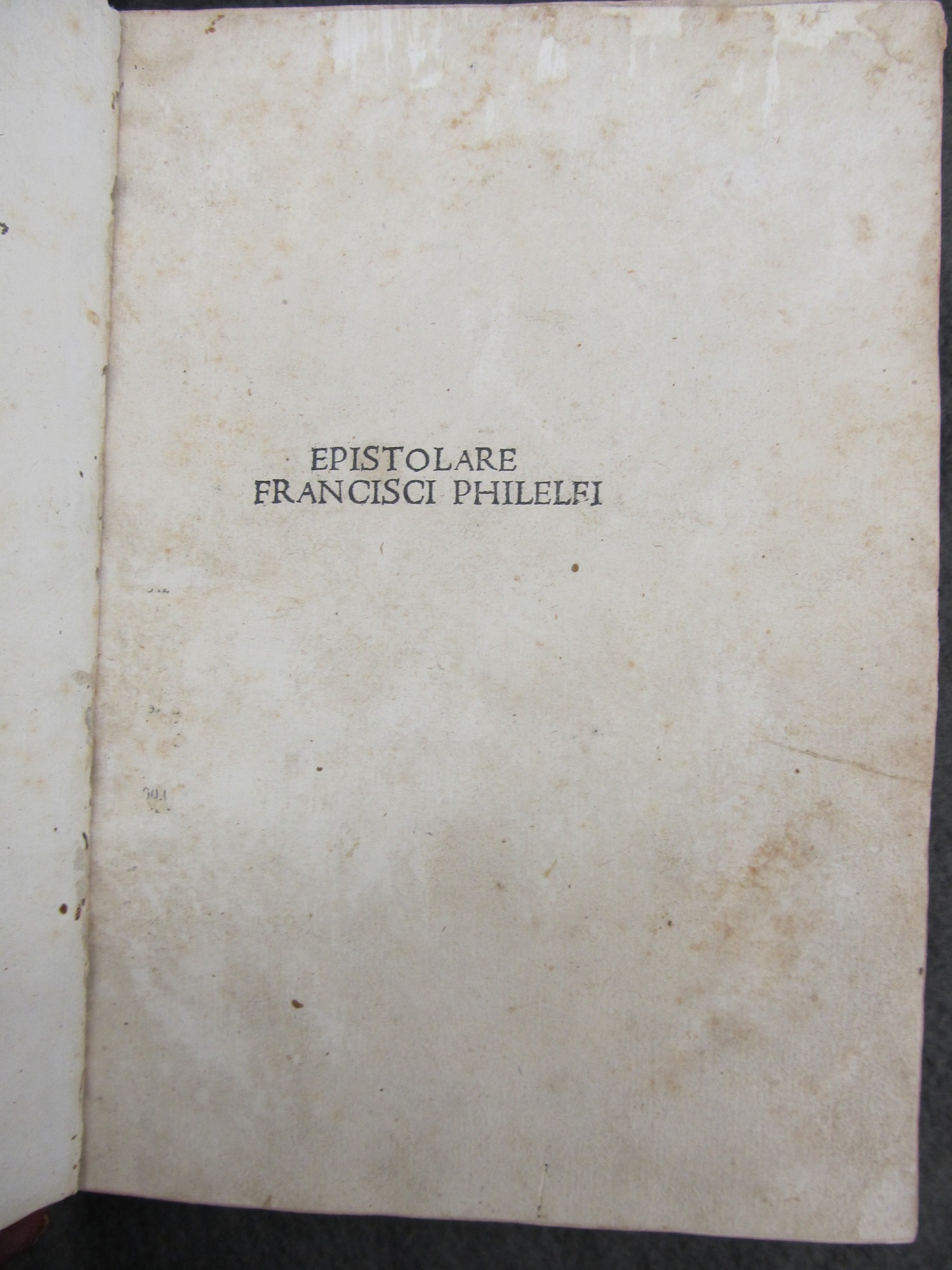 Epistolae. 1496
Information About This Item
Creator
Filelfo, Francesco, 1398-1481.
Publisher
[Johann Amerbach]
Description
Leaf a2: Francisci Philelfi Epistolarvm liber primvs.
Pages numbered in manuscript.
First leaf, al (title-page) and last two leaves, L9 and L10, lacking.
Several pages mounted.
Manuscript notes in margins and on inserted leaf.
On spine: Philephus.
Hain. Repertorium, 12928; Brit. Mus. Cat. (XV cent.) III, p. 75 (IA 37508)
Identifier
PA8520.F5 E6 1496
OCLC/WorldCat Number: 18962261
Subject
Filelfo, Francesco, 1398-1481.
Format
2 unnumbered pages, 541 pages, 5 unnumbered pages ; 23 cm