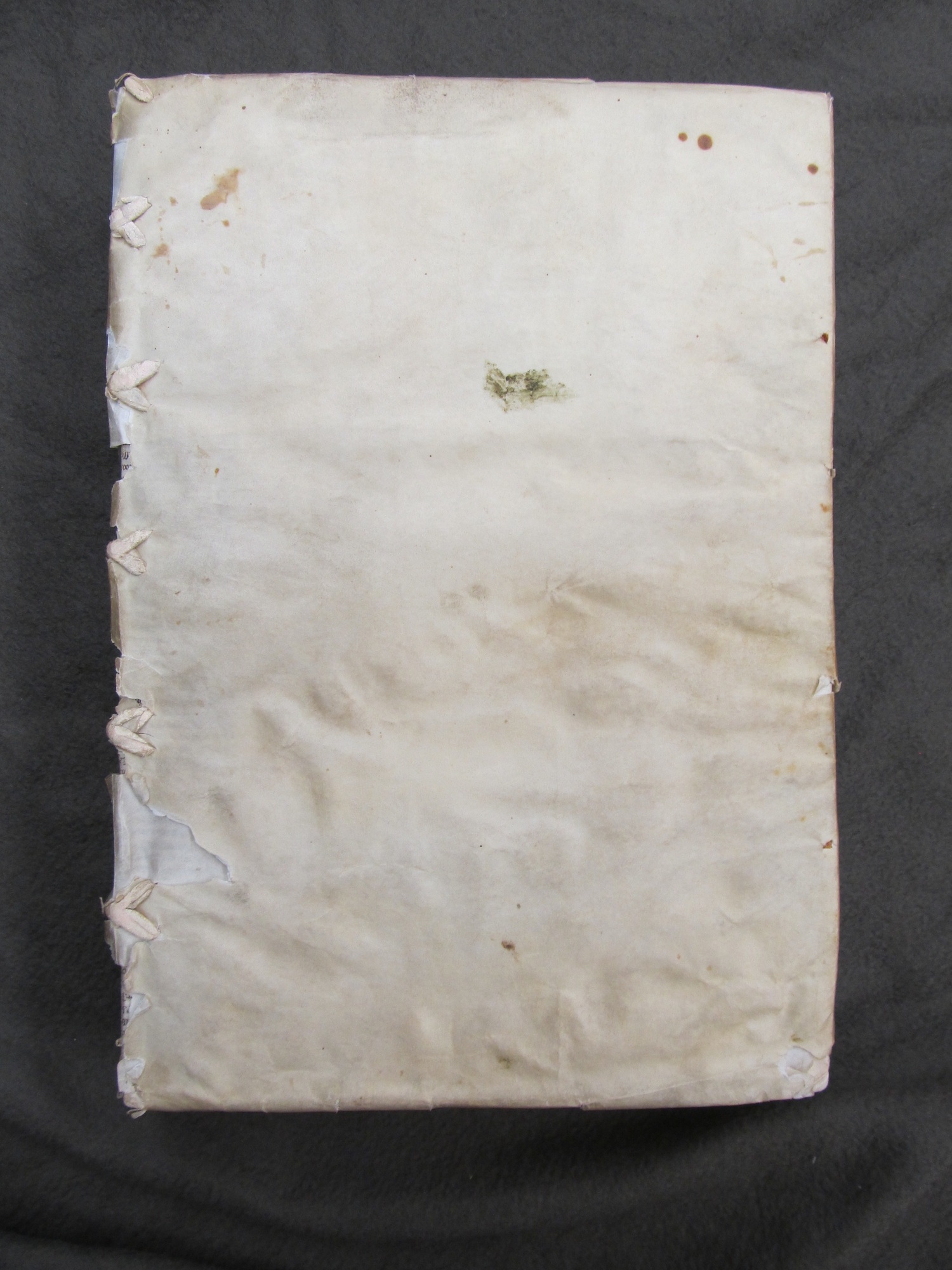 De natiuitatibus.
Information About This Item
Creator
Firmicus Maternus, Julius.
Publisher
[Cura, & diligentia Aldi Ro.]
Description
Contents: Astronomicon, by M. Manilius--Phaenomena, by Aratos, in Latin and Greek with commentaries.--Sphaera, by Proclus Diadochus, in Latin and Greek.
Leaf [la] (t.p.): Iulii Firmici Astronomicorum libri octo...
Brit. Mus. Cat. (XV cent.) V, p.l 560. (IB24483)
Edited by Franciscus Niger.
MU: Rare copy has 2 parchment leaves from the 13th or 14th century trimmed to fit between panel areas between the bands, pasted together to form back lining of spine. Cords are stitched through manuscript leaves and attached to cover. Manuscript has a minute Gothic script with marginal notations (chiefly Roman numerals); red and blue Roman numerals and two pen-flourished initials.
Includes: Manilius, Marcus. Astronomicon.
Aratus, Solensis. Phaenomena.
Proclus, approximately 410-485. De sphaera.
Negri, Francesco, 1500-1563. De natiuitatibus.
Identifier
QB41 .F5 1499
OCLC/WorldCat Number: 28534883
Subject
Astronomy, Greek.
Astronomy, Roman.
Astrology, Greek.
Astrology, Roman.
Contributor
Manuzio, Aldo, 1449 or 1450-1515.
Format
108 unnumbered pages (the first 2 unnumbered pages blank) ; folio