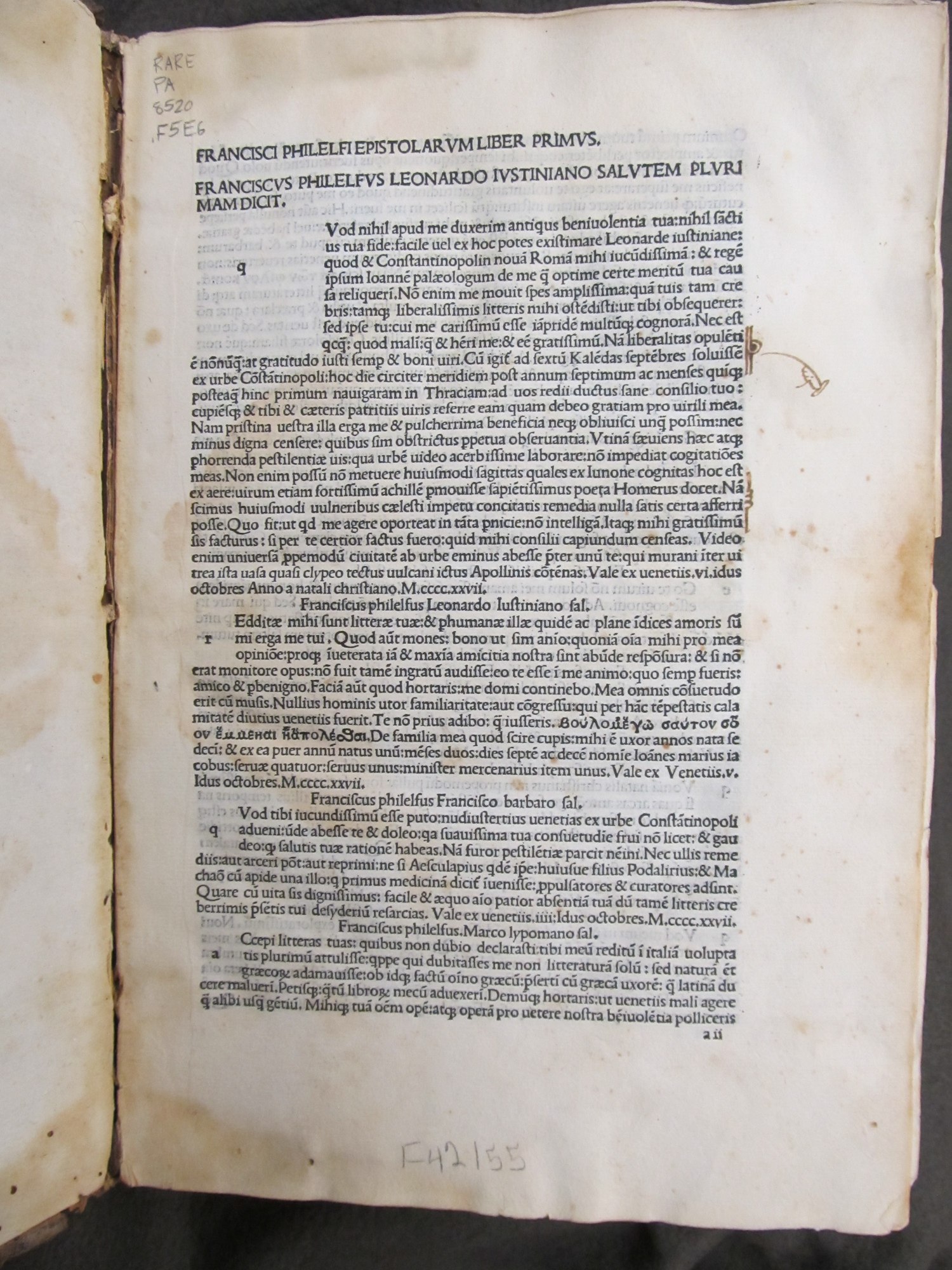 Epistolae. 1488
Information About This Item
Creator
Filelfo, Francesco, 1398-1481.
Publisher
Joannes Rubeus Vercellensis
Description
Brit. Mus. Cat. (XV cent.) V, p 416 (IB 23127) ; Hain. Repertorium (with Copinger's Supplement) 12933. With the blank.
Signatures: a-d8, e-t6, u4.
MU: Contemporary blind-tooled half leather over boards ; broken clasps.
MU: One 14th century [?] parchment leaf trimmed to fit between panel areas between the bands, forming the back lining of spine. Leaf is adhered to wood board cover. Manuscript has Gothic script with two columns of text and marginal gloss; red parenthetical letters. Extensive worm holes are present on upper and lower margins.
Identifier
PA8520.F5 E6
OCLC/WorldCat Number: 22546849
Format
126 unnumbered leaves ; 32 cm