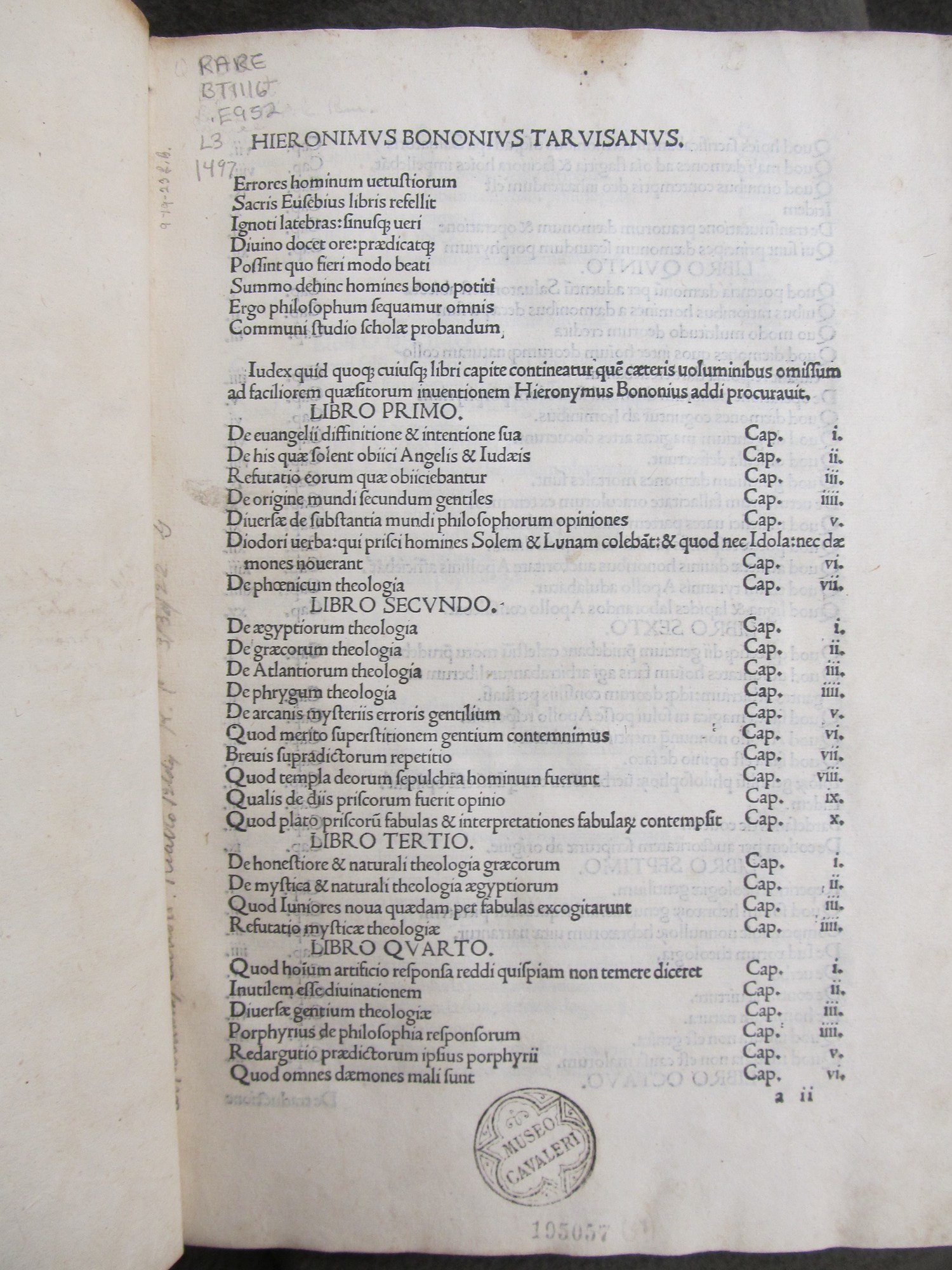 De evangelica praeparatione. Latin. 1497
Information About This Item
Creator
Eusebius, of Caesarea, Bishop of Caesarea, approximately 260-approximately 340.
Title
De evangelica praeparatione. Latin. 1497
Eusebius de euangelica præparatione / a Georgio Trapezuntio e græco in latinum traductus, opus cuique fideli non solum utile ueru etia iocundum & posse necessariu nouissime impressum & exactissime emendatum.
Publisher
Bernardinus Benalius exactissima impressit diligentia
Date
1497, Pridie Kalendas Iunias [31 May]
Description
Signatures: a¹⁰ b⁸ c⁶ d-m⁸ n-o⁶.
Imprint from colophon.
Includes index.
Identifier
BT1116.E952 L3 1497
OCLC/WorldCat Number: 16909711
Subject
Apologetics -- History -- Early church, ca. 30-600.
Contributor
George, of Trebizond, 1396-1486.
Format
108 leaves ; 33 cm (folio)
Coverage
Venetiis (Venice)